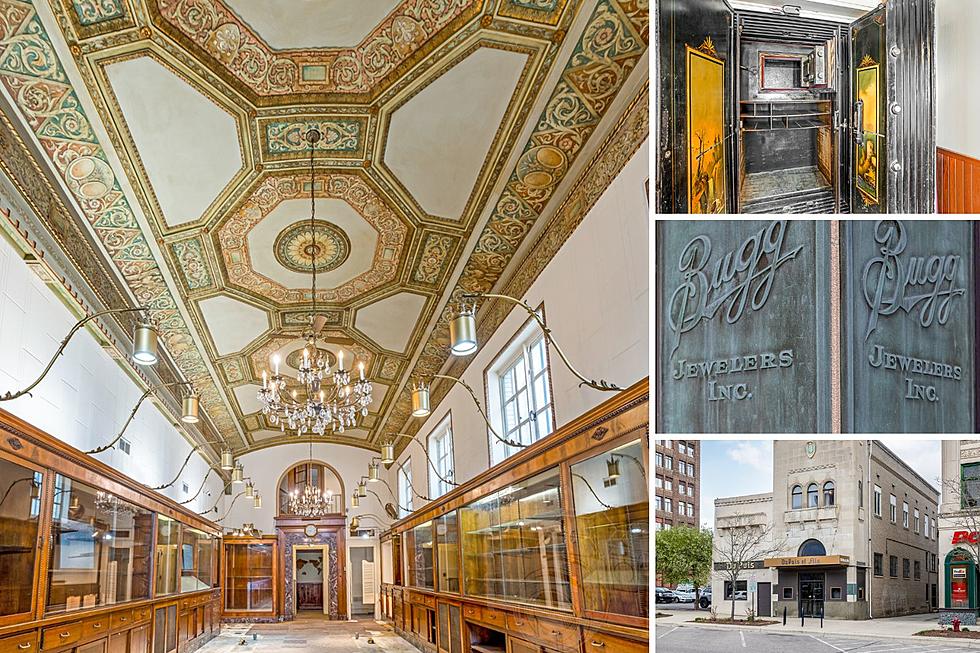 24K and 100 Proof: Jackson, Michigan's Bootlegging Bugg Jewelers
Coley Kennedy / Canva
In Michigan, there are a slew of old buildings that pique your curiosity. Classic structures in downtown areas have always been fascinating and one that I've always wanted to explore was the Bugg / Dupuis Et Fils Jewelry on W Michigan Avenue in Jackson, Michigan.
Inside Jackson, Michigan's Bugg / Groom / Dupuis et Fils Jewelers
Maybe you were there before Dupuis closed their doors in 2013 or in its past incarnations as Grooms or Bugg Jewelers. If so you have seen the beautiful handcrafted ceilings, expertly crafted woodwork, and ornate light fixtures designed by another downtown Jackson staple, Beffel Lighting.
If you were lucky, maybe you got to see the back office with the map of the world carved into the back wall or got a private tour of the workshop while it was still in use. What if I told you that was a mere fraction of history to explore in this structure that was built in 1928? Did you know that the Bugg family had a deep appreciation for all things Egyptian and the design was inspired by the discovery of King Tuts Tomb? Or that the Bugg Building has several hidden scarabs scattered on the inside and outside?
It's also rumored that Mrs. Maude Bugg haunts 160-162 W Michigan Avenue, but the hauntings are reportedly more playful than scary. With three floors to roam, it's easy to see why even in death it would be tough to leave this historical building. Hey, it's for sale if you'd like to open your own speakeasy or entertainment venue!
Here's a top-to-bottom look at the Bugg / Groom / Dupuis et Fils building in downtown Jackson, Michigan.
Jewelry Store or Bootleg Front? Jackson, Michigan's Bugg / Dupuis Jewelers