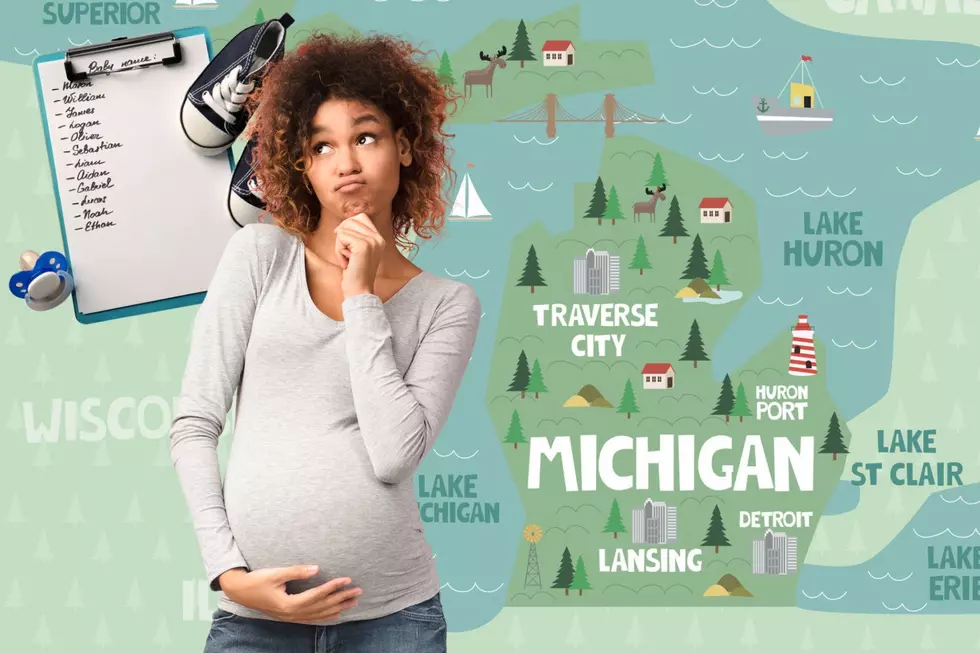 Michigan-Themed Baby Names to Consider for Your Little One
BonneChance/Canva Pro
Even before I got pregnant, my husband and I talked about potential baby names.
It was one of those fun conversations we had from time to time, talking about names we liked, names we definitely didn't, and all the funny ones in between.

While we've landed on a name for our bundle of joy (we're keeping it a secret for now), as two native Michiganders, I'm a little disappointed in ourselves that we didn't even consider paying homage to the great Mitten State.
Michigan-Themed Baby Names
If you want a baby name that is "Pure Michigan", you can always turn to Michigan cities for some inspiration.
There are plenty of cities, like Ashley Dexter, that are pretty typical names for people but also represent Michigan. Then you've got some cities like Byron and Elsie that would definitely be a more unique Michigan-themed name.
If you need some inspiration, take a look at the list of potential "Pure Michigan" baby names that I've compiled below.
Huron
Granted, this first one isn't a city. But how iconic would it be to name your baby after one of the Great Lakes?
Sterling (Heights)
Leslie
Already a lovely name for either a boy or a girl.
Charlotte
No matter how you pronounce it, this would make for a cute girl's name.
Addison
Allen
Warren
Davison
Adrian
Clinton
Chelsea
Saline
Ashley
Augusta
Clare
Clifford
Mason
Holt
Brooklyn
Byron
Carson (City)
Dexter
Clio
Gregory
(East) Jordan
Traverse (City)
Temperance
Sault Sainte Marie
Alpena
Barion (Springs)
Elsie
Flint
Niles
Lansing Area Landmarks You Could Name Your Baby After
Finding the right baby name is hard, but we're here to help with suggestions. These are places, streets, and businesses around the Lansing area that you might want to name your child after.
Most Popular Michigan Baby Names by Year From 1980-2021
Check out the top male and female baby names from 1980-2021 in Michigan.