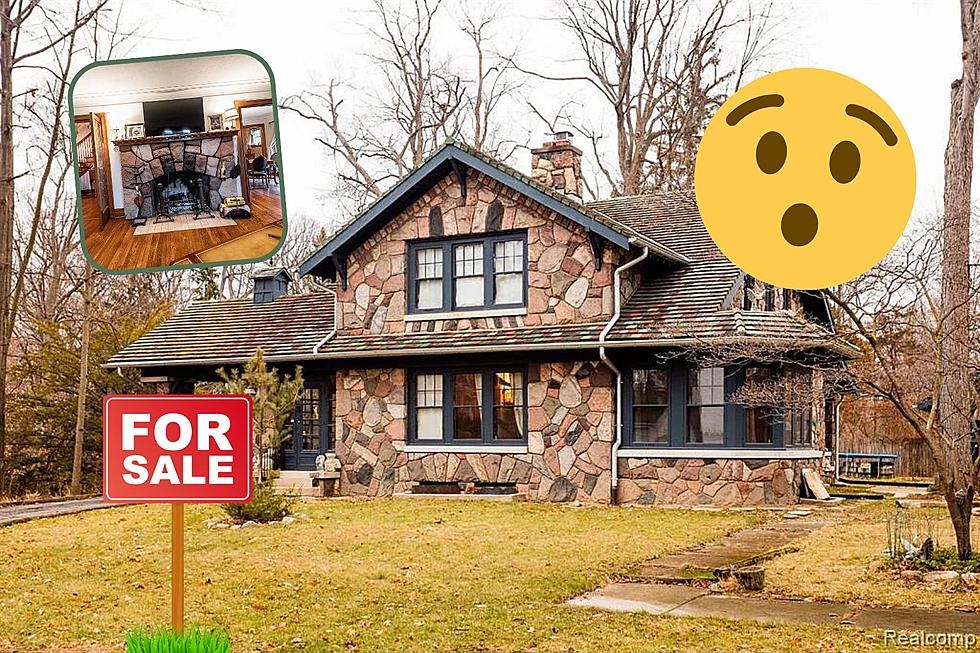 Check Out This Stunning Craftsman-Style Home For Sale in Detroit
Christian Draheim O'Connor Realty Detroit, LLC Craig Brown @properties Christie's Int'l R.E. Detroit and Canva Pro
Detroit first became a city in 1815, so of course it's full of history, even when it comes to its buildings and architecture. And that includes the homes that occupy it as well.
For instance, take this craftsman-style home that's for sale in Detroit. It's an absolutely stunning piece of history, and you could own it if you wanted.
Unique Michigan Real Estate
Here's a look at the outside of it; 22322 Roxford Street in Detroit.
This stone craftsman home was built in 1926 by Edward J. Bench for himself. He did fabulous work, as exemplified by the fact that so much of this home's original details remain.
This home boasts the original leaded glass, stone fireplace, butler's pantry with a plate-warming cupboard, ceramic-tiled bathrooms, and more. Just take a peek at these beautiful French doors.
Detroit, Michigan Zillow Listing
There have also been improvements made to the home and property. Things like refinished hardwood floors, sealed exterior basement walls, new sewer line, and more.
For $430,000, you could own this piece of Michigan history.
See Also: Gorgeous Queen Anne Victorian Home For Sale in Holland, Michigan
When it comes to the more basic facts about the home, it comes with three bedrooms, two bathrooms, a two-car garage, and sits on an acre of land, which includes a sunken garden.
See it for yourself, check out all the stunning photos of the inside of this home in the gallery below.
Check Out This Stunning Craftsman-Style Home For Sale in Detroit
By looking through the picture of this gorgeous craftsman-style home in Detroit, you basically stepping into a time machine. Originally built in 1926 by Edward J. Bench, this home boasts a lot of original features, like a stone fireplace, a butler's pantry, and a whole lot more. Take a look through the pictures for yourself.