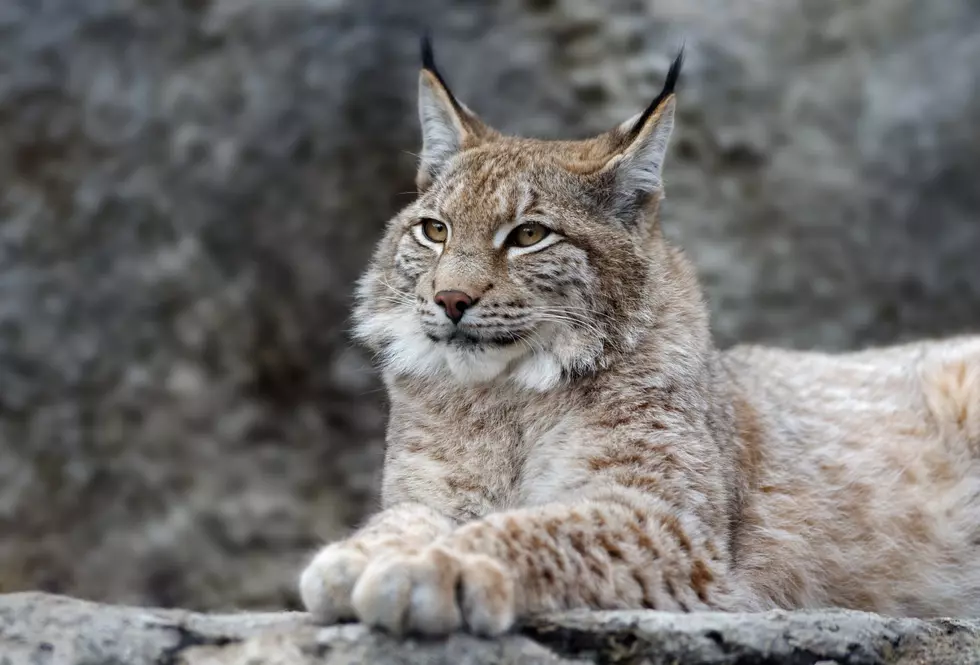 How's Michigan's New Pet Canadian Lynx Doing?
Getty Images/iStockphoto
You might remember the excitement, about a week and a half ago, when a Canadian lynx was captured east of Bad Axe, Michigan. After only a few confirmed sightings of a lynx in Michigan in the past 40 years, we now have one living at the Detroit Zoo, where, like a Kardashian, she's getting the VIP treatment. According to WXYZ-TV, the lynx (how long until we get a contest to name her?) is 4 feet long, weighs 18 pounds and is "eating well". The only negative - she's being treated for fleas. The zoo says, based on their examination, she's about a year old. (So, away from home for the first time, she's made some bad life choices about who to hang out with. We've all been there)
She is not on public display at the zoo.
What happens next? DNA analysis of a blood sample will tell where this lynx came from (pretty amazing technology in itself)  and then the DNR and U.S. Fish and Wildlife will decide where she'll go.
Hey, Fish and Wildlife - get your OWN lynx, this one's ours.