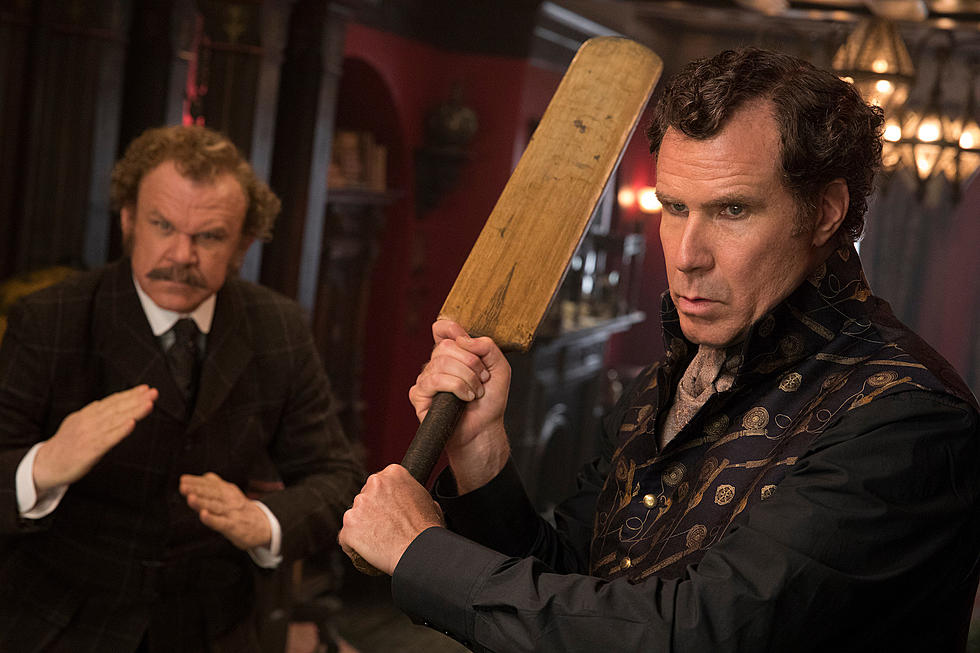 'Holmes & Watson' Named Worst Film of 2018 By the Razzies
Sony
The worst movie of the year, according to the annual Razzie Awards, is Holmes & Watson, Will Ferrell and John C. Reilly's comic interpretation of Sherlock Holmes. Holmes & Watson also "won" Worst Director for Etan Cohen, Worst Supporting Actor for Reilly, and Worst Remake, Ripoff, or Sequel, even though it's technically not a remake, ripoff, or a sequel.
The Razzies are like that. Chosen by a voting body that's pretty much whoever feels like paying for the privilege of a ballot, they give awards to the people they don't like, and logic or merit be darned. This year seemed especially egregious. Holmes & Watson was not a very good comedy, but it had its funny moments. It was certainly not the worst movie among the nominees, which included the laughable Gotti and the incredibly boring reboot of Robin Hood starring Taron Egerton. (It also wasn't as bad as a bunch of other movies that weren't even nominated, like Mile 22 and Jurassic World: Fallen Kingdom.)
At least Holmes & Watson fit the broad contours of its category. The Razzies gave a bunch of awards to Donald Trump and one to Kellyanne Conway, for Worst Actor, Worst Supporting Actress, and Worst Screen Couple (for Trump and "His Self-Perpetuating Pettiness") for their appearances in a couple of documentaries. That's ... not how acting works? The Worst Screen Couple one is ridiculously ludicrous, particularly when you've got so many legitimate options to choose from out there (including Ferrell and Reilly from Holmes & Watson, if you really thought that movie was so bad).
Here's the full list of Razzie Award winners. Maybe one of these years, they will get it right about doing things wrong.
Worst Picture: Holmes & Watson

Worst Director: Etan Cohen, Holmes & Watson
Worst Actress: Melissa McCarthy, The Happytime Murders and Life of the Party
Worst Actor: Donald Trump, Death of a Nation and Fahrenheit 11/9
Worst Supporting Actress: Kellyanne Conway, Fahrenheit 11/9
Worst Supporting Actor: John C. Reilly, Holmes & Watson
Worst Screen Couple: Donald Trump and His Self-Perpetuating Pettiness, Death of a Nation and Fahrenheit 11/9
Worst Screenplay: Fifty Shades Freed
Worst Remake, Ripoff, or Sequel: Holmes & Watson
The Worst Razzie Nominees in History: