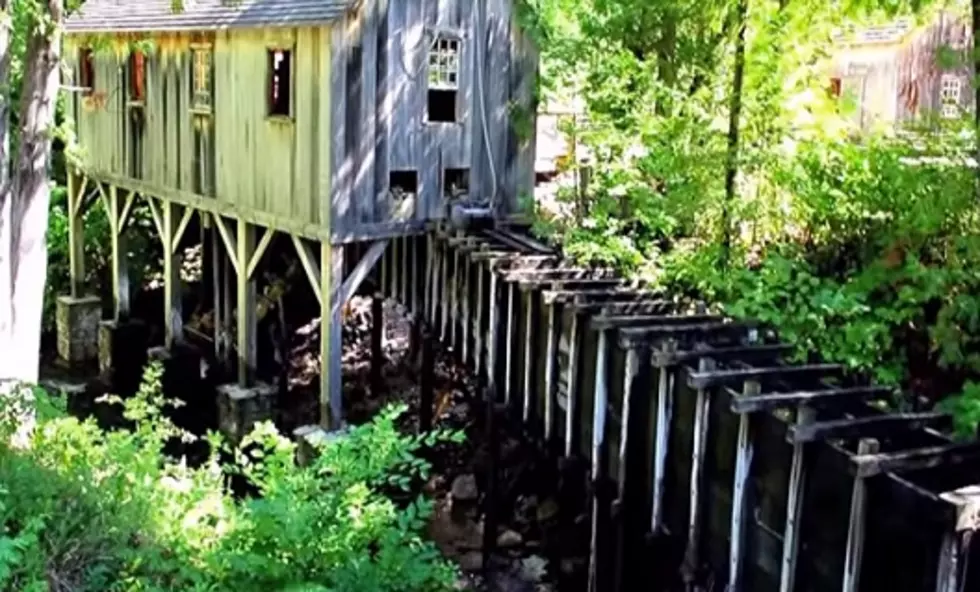 The First Sawmill in Michigan Still Stands Near Mackinaw City
Screenshot courtesy of RVProject, youtube
The Historic Mill Creek Discovery Park is just south of Mackinaw City, along M-23.
The old sawmill here is said to be the first in the state, operating from 1790-1839. It supplied lumber to the Straits of Mackinac and was instrumental in the fortification of Fort Mackinac.
Today, other surviving buildings that were constructed with lumber from this mill includes Mission Church and Mission House on Mackinac Island, both built in the 1820's.
The park is an awesome place to visit, and you can ride the zip lines over the creek (SEE PHOTOS BELOW).
Find out much more on their website by CLICKING HERE. It'll tell you open dates, times, and events throughout the year!
MORE VINTAGE MICHIGAN!
Wolverine Soap Company, Portland, Mi.
Michigan Hunters
Michigan Farmers