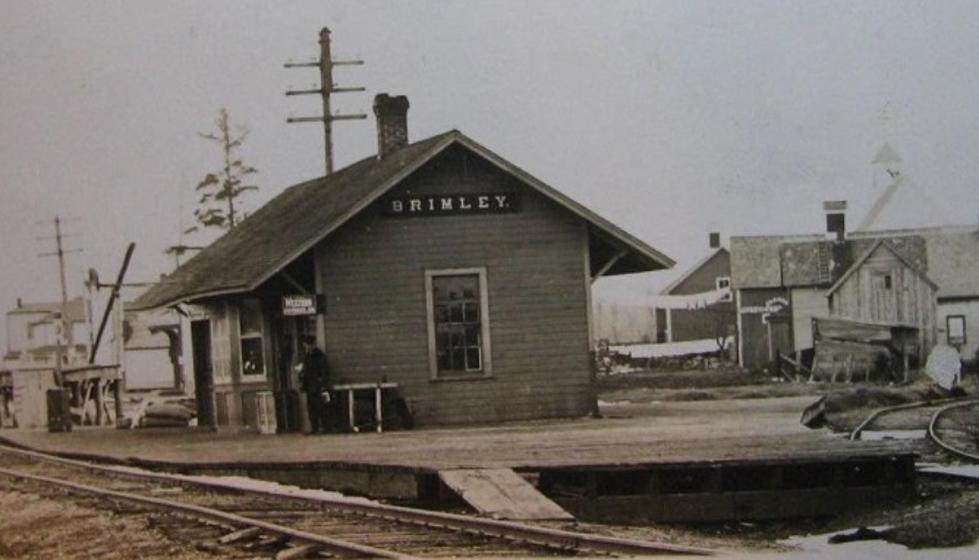 The 1887 Small Town of Brimley: Chippewa County, Michigan
available @ worthpoint.com
Brimley is another of those unique Michigan towns you should add to your next Michigan roadtrip. The village is located in Chippewa County along the Waiska River, and south of Waiska Bay which is a subsidiary of Whitefish Bay in Lake Superior.
Brimley was founded in 1887 under the name "Superior" but changed to 'Brimley' in 1896 to avoid confusion with another 'Superior' in Minnesota.
The local granary was erected in 1913 and is in disrepair (see photos) thanks to the harsh winters that take their toll on the building. It may not be around much longer...so pay a visit while you can.
There is still a decent amount of people still living there but the town's glory days have been left behind; it's a cool little roadtrip to take, and you can also visit the ghost town of Dafter just a few miles away!
BRIMLEY GALLERY
MORE TO EXPLORE: Michigan's Grand Canyon
CHECK IT OUT: Huge Underwater Sinkhole Near Alpena
MORE TO EXPLORE: A Look Inside the Devil's Ice Box