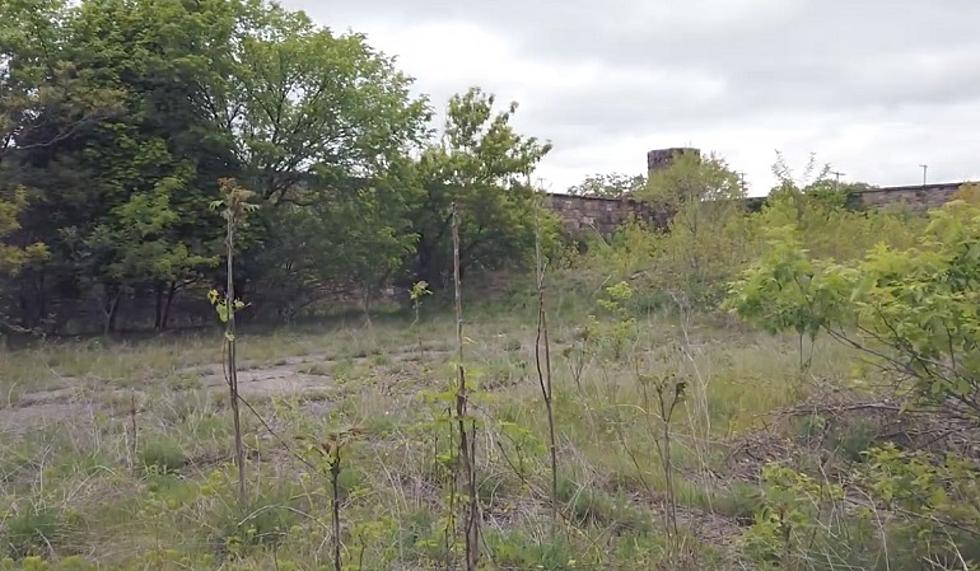 Unused Tombstones and Cemetery @ the Old State Prison: Jackson, Michigan
INKED BEARDSMAN, YOUTUBE
The Michigan State Prison Cemetery does not exist. It's there, but it's.....not.
There was an intention for a graveyard on prison grounds and is listed a couple of times online, but it never materialized. A section of the back northeast corner of the prison grounds was set aside for burials. In fact, the area even looks like it was once an old graveyard, in an overgrown patch of land surrounded by trees and things hidden in the brush.
What kind of things?
Headstones that were made by factory-working prisoners but never used. These stone monuments have remained here for decades, becoming more overgrown with each passing year. Unused, with no markings: no names, no lettering, no dates, no numbers – broken and crumbling, hidden from sight.
The Jackson State Prison Cemetery is listed as being defunct with its address as North Street @ Cooper Street, Jackson. The dictionary describes defunct as "no longer existing or functioning"...that makes it sound like it once did, although no records indicate it was ever used. Maybe a more correct term would be unprecedented, meaning "without previous instance; never before known or experienced." That makes more sense.
Does all this mean no one was ever buried here? Probably. But it's also possible that maybe a few unknown, unnamed, unmarked, unrecorded burials are here, never added to city records and ignored by city officials. Who knows?
The gallery below shows a number of photos of the old unused, unmarked gravestones that lie in the northeast corner of the prison grounds.....still waiting, maybe?
The Old Michigan State Prison's Unused Cemetery: Jackson
MORE MICHIGANIA:
Old Jackson State Prison, Early 1900s
The 1952 Jackson, Michigan Prison Riot
Protesting harsh treatment, poor medical care, and bad food, inmates of Jackson's Michigan State Prison held 9 guards hostage for 5 days of riots in April 1952.
Jackson's Secret Underground Room