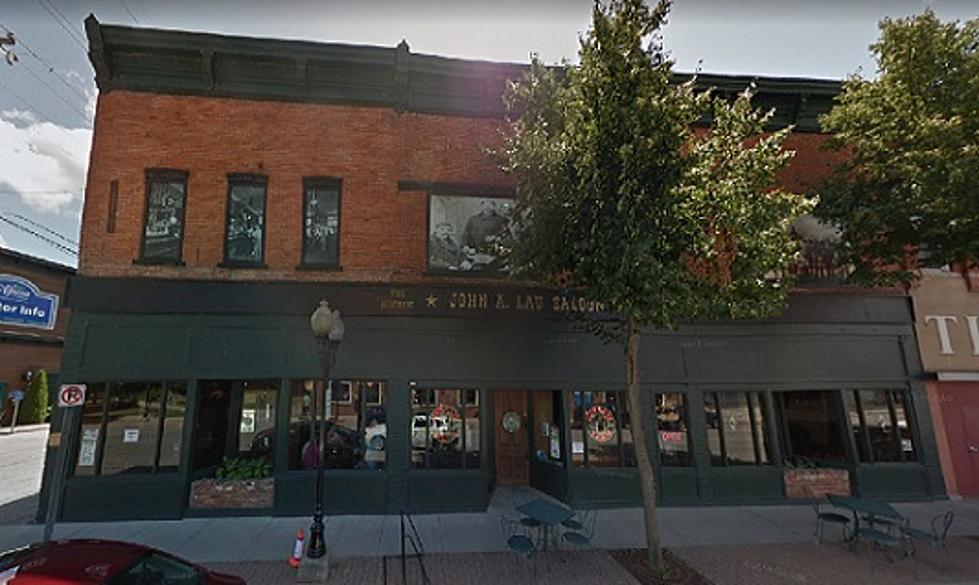 HAUNTED MICHIGAN: John A. Lau Saloon, Alpena
Google Maps
The John A. Lau Saloon is Alpena's oldest historical saloon, smack dab in the old downtown area.
In the late 1800's, German-born John A. Lau and his wife Agnes opened this saloon to satisfy the thirsts of the local lumberjacks and shipmates. Agnes passed away on June 24, 1913 but the cause of death has been lost to the ages. Some speculations of her death include tuberculosis, a boating accident, and childbirth. It is her ghost that many feel is the cause of the paranormal activity within the saloon. People passing by the saloon have seen the lone figure of a woman sitting and staring out one of the second floor windows, long after the place has closed up for the night.
Customers and employees claim to have seen the ghostly figure of a woman floating up the stairway; they've experienced cold spots, strange scents, disembodied voices, footsteps, and more.
If Agnes isn't fond of a certain employee, she will make her feelings known: she has thrown things at them, made them drop their trays, tip the trays over, and prank them mercilessly. She is also fond of scaring employees when they go into the basement, which is scary enough without her help. The saloon's website has a few pictures of customers who claim they have captured the figure of a ghost on film.
But is it really just Agnes that haunts the saloon? The saloon's banquet room was once the Owens Funeral Parlor, and the shadowy figure of a woman dressed in 1800's clothing has been seen on occasion in that very room. Not only that, but the embalming took place in the basement, where current employees are occasionally frightened by some unseen presence. Read more about this historic saloon by CLICKING HERE.
Located at 414 N. Second Avenue in Alpena, this is a place you definitely need to check out, even for its historical significance.  Agnes and the others are waiting.