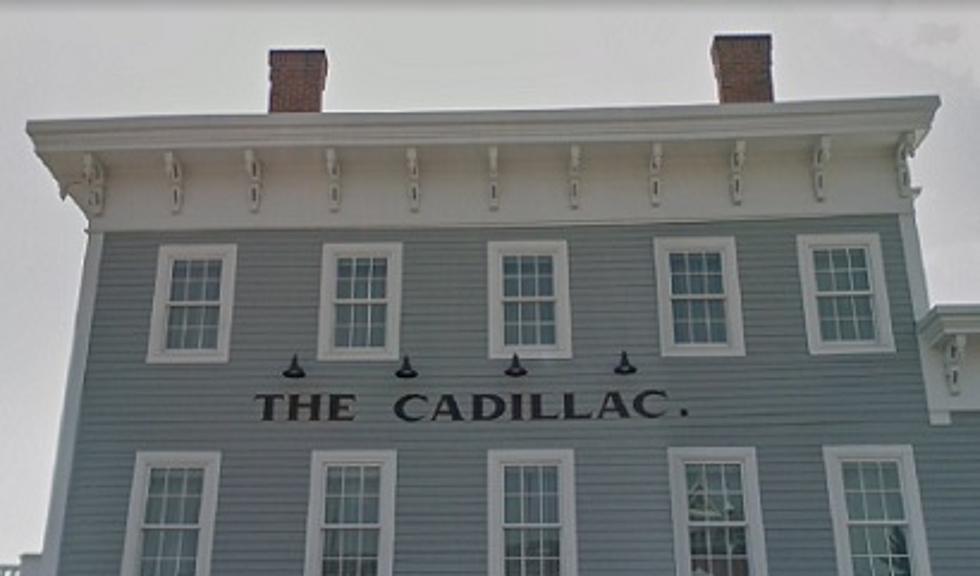 One of Michigan's Oldest Remaining Hotels- and It's Haunted: The Cadillac House, Lexington
Google Maps
It's old, it's creepy, it's cool, it's haunted. It's the Cadillac House in Lexington near the shore of Lake Huron, in Sanilac County. It's one of the oldest remaining hotels in Michigan.
This inn/tavern was originally built by Clark Mills in 1840 as the Mills Hotel on what is now the corner of Main & Huron streets. It was torn down in 1859, re-built and re-opened on the 4th of July 1860. It was the popular place of choice for local lumbermen and fishermen throughout the 1800s. In the early 1900s, it was transformed as a fashionable place for tourists.
Of course, a place this old has its rumors of being haunted. I've heard that if you stay there on a Sunday night, you're basically on your own, as there is no hotel staff on Sunday overnights.
Paranormal investigative groups from near & far have explored the Cadillac House and determined the presence of a poltergeist.
But who is this poltergeist? He has been given the name 'George' and believed to have been a guest who died during his stay at the hotel. Okay, so why does he hang around? There are two theories: 1) he was murdered and can't leave until his murderer is discovered and 2) he hangs around for the hotel's famous broiled chicken.
After 156 years of surviving fires, The Great Depression, re-routed traffic, and newer establishments, the Cadillac House closed in 2016. It was purchased, re-developed, and re-opened in all its 1860 glory in 2018.
It's a place for you to check out for the history, the ghost.....and the broiled chicken.
THE CADILLAC HOUSE IN LEXINGTON
Lake Michigan Mothman Sightings 2020 to June 2021
The legendary Mothman is most famously known for his romp around Point Pleasant, West Virginia has also been reportedly spotted in the Great Lakes region as well. These photos are not from actual sightings and are mere illustrations to help you get the idea!
The Colorful Adventure of Finding Traverse City's Hippy Tree
UP NEXT: Your Own Personal Haunted Michigan Lighthouse Tour Roadtrip
MORE: Take a Look at Kalamazoo's (Reportedly Haunted) State Theatre
50 Haunted Michigan Locations
Below is just the tip of the iceberg—a list of fifty Michigan hauntings that have been "reported" in cemeteries, houses, woods, jails, businesses, neighborhoods...if you can name it, there's probably a haunting for it.
Take a look at the list of fifty Michigan hauntings below and come to your own conclusions.