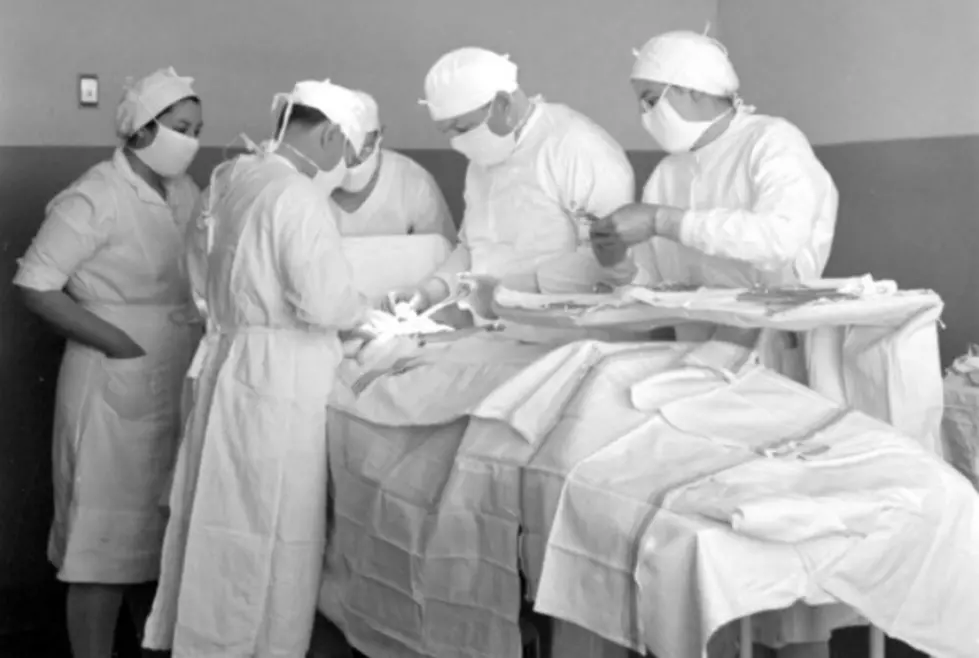 Michigan Unsung Hero: Grandson Donates Liver to Grandmother, 2007
timedetective, ebay
Sometimes an old story makes a good new one. When someone does an unselfish deed out of love, it's never out-of-date.
In my opinion, this man should be congratulated again, even though this particular incident happened quite a number of years ago, in 2007.
The Oklahoman says 74-year-old Patricia Middleton of Fort Gratiot was a retired Port Huron school bus driver who had been fighting liver disease since 1982. In August of 2007, the doctors told her she needed a liver transplant. But where to get one? Members of her family came forward, but the best match came from her 26-year-old grandson, Chad McMaster.
Grateful but hesitant to accept this gift from a man just beginning his life, Patricia eventually welcomed Chad's offering and the date was set.

On December 3 they both went into surgery and Patricia came out with 55% of Chad's liver. It was a Christmas present from Chad to his grandmother for which she was forever grateful. Patricia was quoted as saying, "I cry a lot. How often do you see this? A grandson and a grandmother? How often?"
Would a male in his 20s do something like that for his grandmother these days? Maybe, maybe not, but it is an amazingly unselfish act, and I felt that Chad needed to be patted on the back one more time, even years after the fact.
Patricia lived another thirteen years and passed away at age 87 in 2020.
THE MICHIGAN WALK OF FAME:
MORE: Things You NEVER Do In Michigan
UP NEXT: How To Express Each Of The Five Love Languages To A Michigander
MORE: A Close Look At the Firemen's Memorial in Roscommon
MORE: John F. Kennedy's "Founding Moment of the Peace Corps" Happened in Michigan