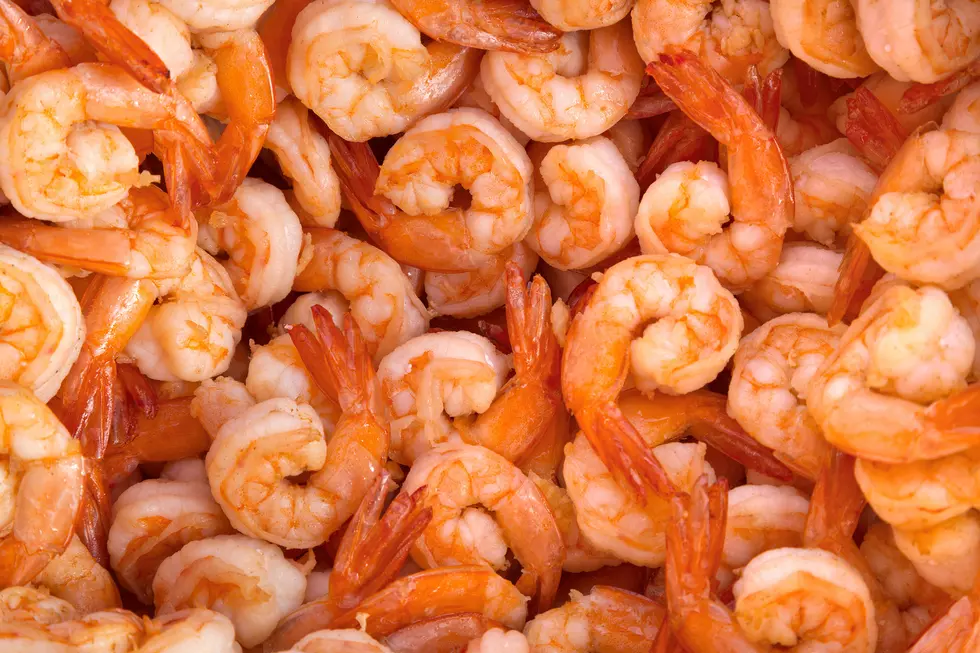 Frozen Shrimp Recalled Due to Possible Salmonella Contamination
Flint
Accorrding to the Food and Drug Administration, Kader Farms is voluntarily recalling packages of frozen shrimp for possible Salmonella contamination.
The frozen, peeled, cooked, deveined, tail-on shrimp were sold in 1lb. 1.5lb, and 2lb. bags and distributed nationwide February 2020 through Mid-May 2020.
The affected products were sold under the brand names Fresh Market, Aqua Star Reserve, Kirkland, Tops, Unistar, Wellsley Farms, Censea.
If you have any of the recalled shrimp, you should return to where you bought it for a full refund.
At this time, no illnesses have been reported. However, according to the FDA:
Cooked shrimp imported by Kader Exports was tested by the FDA and found to contain Salmonella. Kader Exports did not distribute and have agreed to voluntarily destroy cooked shrimp found violative. The probable root cause for this recall is cross contamination. The company has eliminated the source of contamination and preventive steps were taken.
Symptoms of Salmonella infection include fever, diarrhea (which may be bloody), nausea, vomiting and abdominal pain. It can cause serious and sometimes fatal infections in young children, frail or elderly people, and others with weakened immune systems.

Enter your number to get our free mobile app
Spotted Lantern Fly: Possibly Michigan's Next Invasive Species