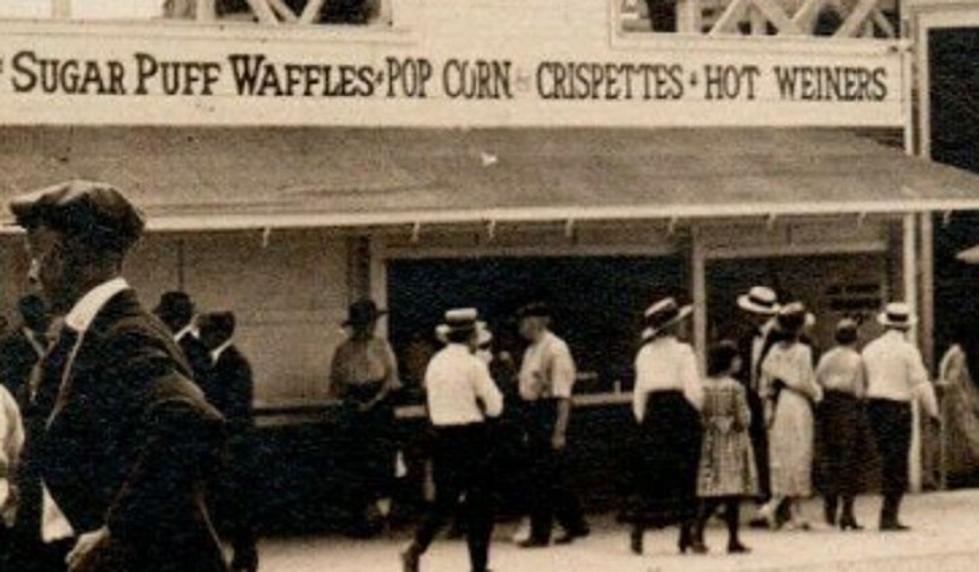 Flint Amusement Park (1921-1961): Destroyed and Sitting Empty in Flint, Michigan
available @ worthpoint.com
When you think of Michigan Amusement Parks, which ones come to mind? Michigan's Adventure, Huckleberry Railroad, Arzo Sports & Fun Park, Crystal Mountain, Sky Zone? However many comes to mind, the amount doesn't even come close to all the defunct, demolished, and decaying amusement parks that were scattered throughout the entire state of Michigan over the last couple of centuries.
One such park was the aptly titled Flint Park in (where else?) Flint. It was located on the south end of Flint Park Lake (originally called Devil's Lake). The idea was presented to the city in August 1919 by the Flint Park & Amusement Company at a budget of over a quarter of a million dollars. The park was to have a dance hall, festivals, operas, playground, skating rink and sports area. It opened on May 30, 1921.
The amusements included:
Dodgem Bumper Cars
Ferris Wheel
Jack Rabbit Roller Coaster
Live Pony Rides
Mercury Flyer
Merry-Go-Round
Miniature Train
Octopus
Old Mill Water Ride
Tumble-Bug
The Whip

Flint Park's amenities and perks were all family-friendly, with nothing objectionable for children.....but not all was peaches and cream for the park.
A fire erupted, damaging two rides and some concession stands just a couple of months after the 1921 Grand Opening. That did not deter customers; they still came in droves. But tragedies still occurred.
One rider was killed when he took it upon himself to stand up while riding the roller coaster. He stumbled and fell to his death. Another person died after falling down the stairs of the beer garden. Another fire broke out in 1941. Then in 1953, Flint was devastated by a tornado that ended up ruining the roller coaster.
The park persevered and more rides & attractions were added...but when juvenile delinquency was at its peak in the late 1950s, vandalism on the park began happening frequently. A few years later in 1961, it was decided the best thing to do was simply shut down the park permanently.
In the winter of 1963/1964, the park rides and attractions were all destroyed and removed.
Gone Since 1961: Flint Amusement Park
MORE DEFUNCT MICHIGAN AMUSEMENT PARKS:
Abandoned Deer Acres Fun Park
The Former House of David Amusement Park
Edgewater Park, Detroit: 1927-1981