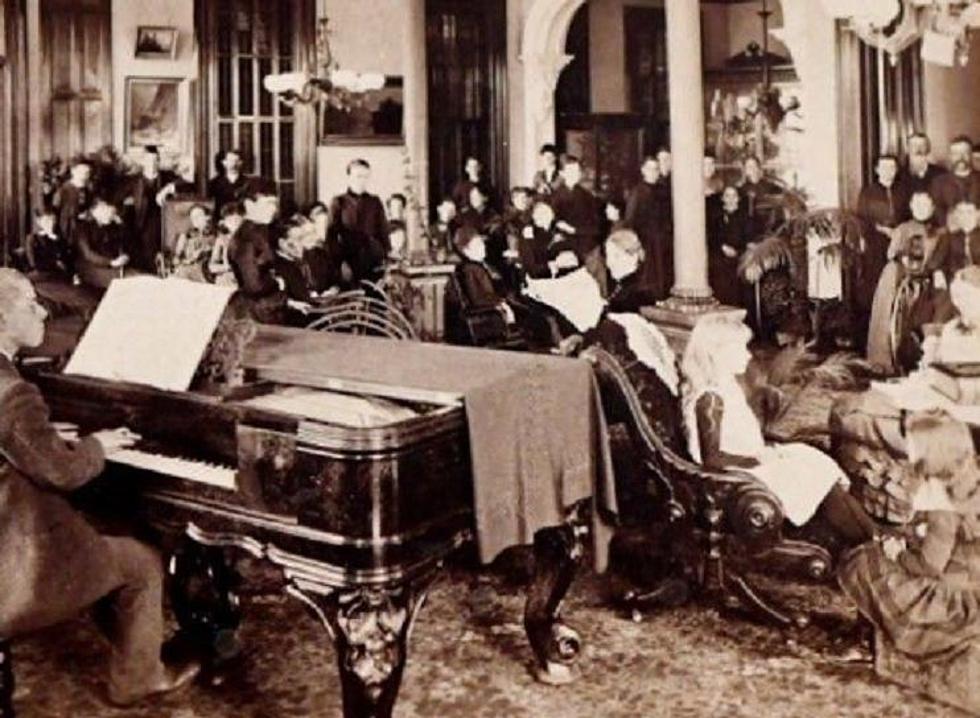 The Very First Women's Club in Michigan: 1852
available @ worthpoint.com
The first women's club ever organized in Michigan is also the third in the entire United States.
It's the Kalamazoo Ladies' Library Association, which got its start in 1852. Local women began meeting in each others' homes to have reading sessions as well as sewing bees. While other women sewed, one would read aloud from one of the books that were brought to the meeting.
After a while, the ladies began looking for other places to have their meetings. They found various places around Kalamazoo that would let them rent their place for however long they needed it. One of the ladies who helped guide the club along was Lucinda Hinsdale Stone, married to Reverend James Stone, who was also president of Kalamazoo College. Lucinda was instrumental in the club's notoriety for being a "college for women." She was born September 30, 1814 in Vermont and passed away March 14, 1900 at he age of 85. She is buried in Mountain Home Cemetery in Kalamazoo.
In 1872, the club became the first women's organization in the United States to rightfully raise money and finance a property of their own. So in 1878 the Ladies' Library Association building was constructed thanks to the funds raised by all the ladies of the club. Over the years the association has been a blueprint for other women's clubs and organizations throughout the country.
FAST AWARD FACTS:
1961 - State Historic Site
1970 - National Historic Place
2012 - Women's Group of the Year
2012 - Historic Preservation Merit Award
2013 - Crystal Vision Award
2015 - State History Award in Historic Restoration/Preservation category
Below are some vintage photos of the library and of Lucinda Hinsdale Stone.....
The First Women's Club in Michigan: 1852
MORE MICHIGANIA:
Channel 3 Clubhouse, Kalamazoo
The Kalamazoo Psychiatric Hospital & Inside the Water Tower
Wyatt Earp Kills Man Over Kalamazoo Poem