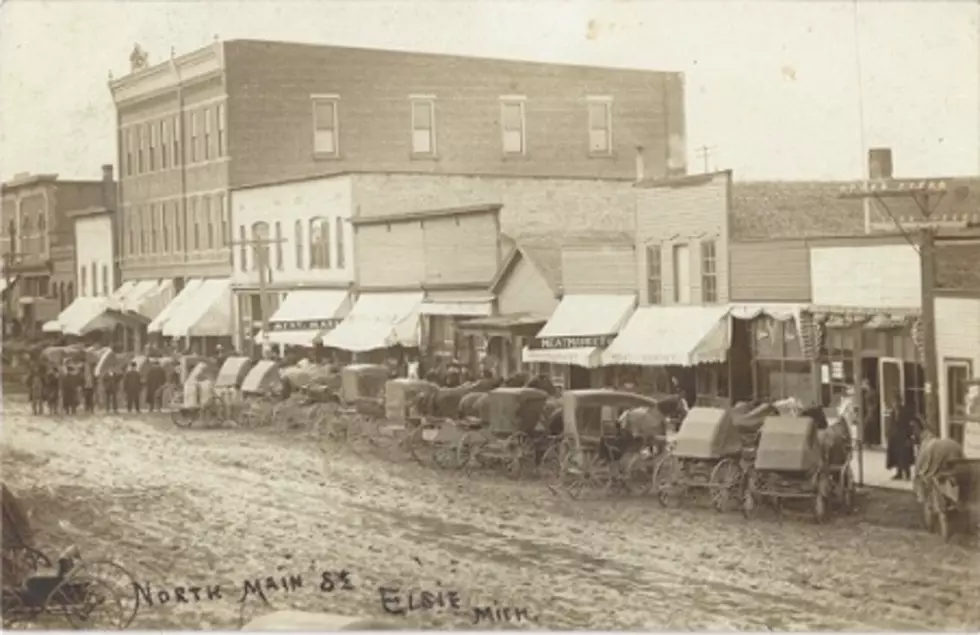 HISTORIC MICHIGAN: Elsie (and the Cow), Clinton County
papercellar, ebay
Elsie is a pleasant, historic little Michigan town with that small-town charm Michiganders love. Located in Duplain Township, Clinton County, it's a nice drive-thru to include on your Michigan roadtrip to get a photo-op with their possibly most famous resident, Elsie the Cow.
Okay, so the statue is actually that of a painted bull, but so what? It's cute, it's iconic, it's named after the town.....and it's a fun minute-stop to include on your roadtrip itinerary.
The town was founded in 1857 and incorporated in 1885...it was named after Elsie Tillotson, a daughter of one of the town's first settlers.
The photo gallery below has a few old photos of Elsie which you may find historically interesting.
The downtown area also has many old buildings still standing which makes Elsie an even more interesting stop. Grab yer cam and get that pic of yourself posing with Elsie the Cow.....as so many others have! Now check out the photos below!
HISTORIC ELSIE
MORE NEARBY MICHIGAN TOWNS:
Vintage Photos of Howell
Vintage Perry, Michigan
Vintage Owosso 'Then-and-Now' Photos