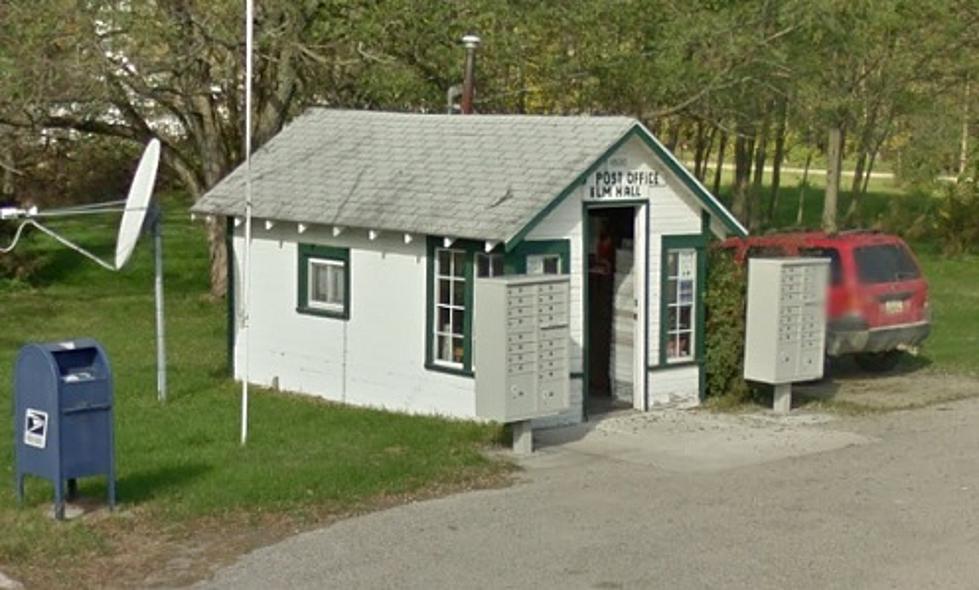 Michigan's Smallest Post Office is in This Tiny Gratiot County Village
Google Maps
The village of Elm Hall can be found in Gratiot County, within Sumner Township.
Elm Hall's history goes back sometime around 1857, founded along the Pine River as a water source. The river was a prime spot for the town's mills and production output. But over the years, as with hundreds of other small Michigan towns, businesses ended up closing down or leaving for greener pastures.
Traveling through this small town, you probably wouldn't realize all the businesses it once had back in 1889: blacksmith, cider mill, drug store, evaporator, general store, hotel, lath saw & planing mill, Masonic hall, Methodist church, 100F & G.A.R. Hall, post office, pump factory, schoolhouse, and wagon shop...and probably a few more shops as well.
Take a drive over there, get a few pics, and stop for munchies at "The Store" near the old downtown intersection.
You can read a cute little Elm Hall historic footnote by CLICKING HERE.
WHAT'S LEFT OF ELM HALL
Michigan's 19 Smallest Towns (According to the Census, Which Means It's Not Really Accurate)
These towns in Michigan are the smallest in our state according to the latest census data. Take a look and see how many of them you know!
Vintage Photos of Webberville
Vintage Photos of Webberville
Vintage Photos of Laurium, Michigan
This is One of Michigan's Smallest Towns
The Census Claims This Town is One of Michigan's Smallest
The Barely-Recognized "Village" of Pearl, Michigan
Fowlerville, Then-and-Now