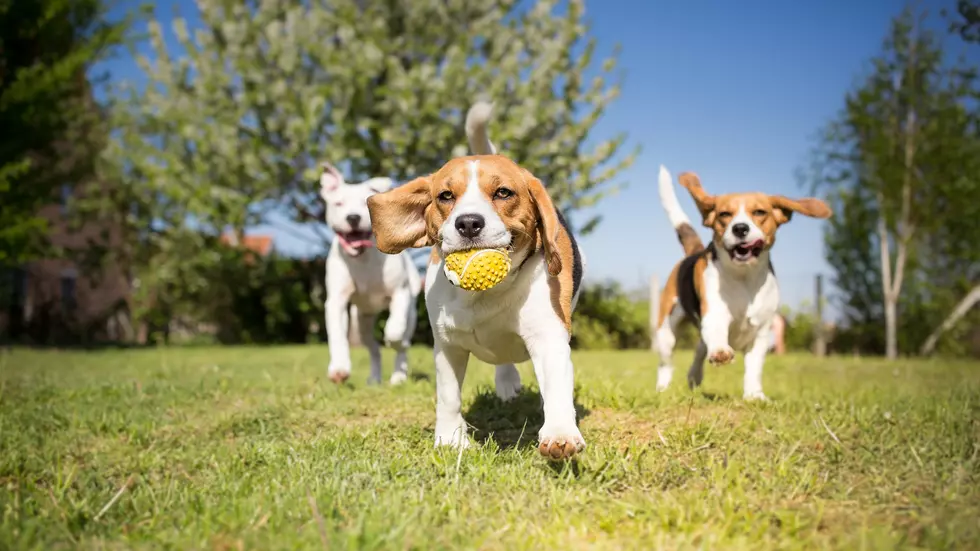 Dogs Of Jackson Finally Get Their Own Park
Lunja
Jackson recently unveiled plans for the city's first dog park and it's got pet owners feeling like raising the *woof*!
While I am a Jackson resident, I am not a dog owner (yet) but this is so exciting and I think something that will really benefit the community.
According to MLive, the park will be called "Betty's Dog Park" as the funds to build the park are the result of a $70,000 donation from Jackson resident Betty Dahlem Desbiens.
The park will be replacing what is formerly known as Beech Tree Park, MLive reports citing a news release,  a park where Desbiens saw someone walking their dog and got the idea to transform it!
"I thought 'How nice it would be for both the owner and dog if that little dog could run and play freely,'" Desbiens said. "A dog park will certainly improve the quality of life for our many Jackson dog owners."
The plans for the new dog park are to basically make sure it's fully fenced in and it will have separate areas where big and small dogs can comfortably run and play off their leashes.
MLive reports the project should only take about six weeks and will be ready in *paw-fect* timing for spring of 2021.
Now I just have a few questions, I know it's creepy for childless adults to go to parks for children just to watch...do those rules apply for dog parks? I'm just a lonely, dog lover who doesn't have one of her own and needs to get her fix!
All I know is if I had a tail it would be wagging in delight at this news and I am sure the adorable dogs of Jackson are about to have a howling good time, though there is some dog park etiquette you should familiarize yourself with beforehand:

Enter your number to get our free mobile app
LOOK: The least obedient dog breeds