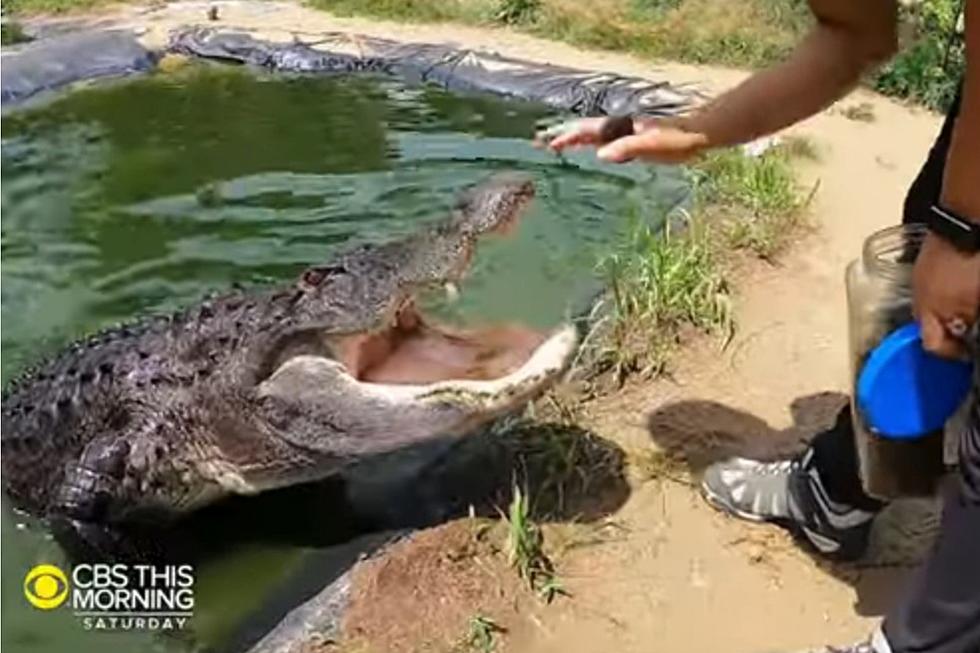 Did You Know There's An Alligator Sanctuary Right Here in Michigan? [VIDEO]
CBS This Morning via YouTube
I was today years old when I learned that Michigan is home to an alligator sanctuary that provides a safe place for rescued alligators and even offers guided tours.
Critchlow Alligator Sanctuary and Zoological Gardens is located in Athens Michigan, just south of Battle Creek. Michigan just seems like such an unusual place for an alligator sanctuary, doesn't it?

The facility has actually been around for about 13 years and is home to about 200 alligators, crocodiles, and caiman. There are also some tortoises, turtles, and a few snakes that call Critchlow home. All of the animals there are former pets that have been surrendered or rescued from situations where they haven't been properly taken care of.
CBS This Morning introduced the world to several of the creatures at Critchlow, including Godzilla who is 12 feet long. We'd give you his weight, but unfortunately, he's too heavy for the scale at the sanctuary.
Lina Kelly is the director at Critchlow. In the video below, she shares the story behind Quazi and Linus, a pair of gators that arrived together after being locked in a closet and left for dead.
Animals come to the facility from all over the country and each has its own unique story.
"Unfortunately, people purchase them [as pets] and then don't want to keep them for their lifetime," Kelly says. "We have quite a few that came from drug houses or drug raids."
She goes on to say that since most of their creatures started out as pets, they're incapable of going back into the wild.
Here's a link to the facility, if you're ever looking for a unique family outing that's easily within driving distance.
MORE: Unique Pets You Can Legally Own In Michigan
WATCH OUT: These are the deadliest animals in the world