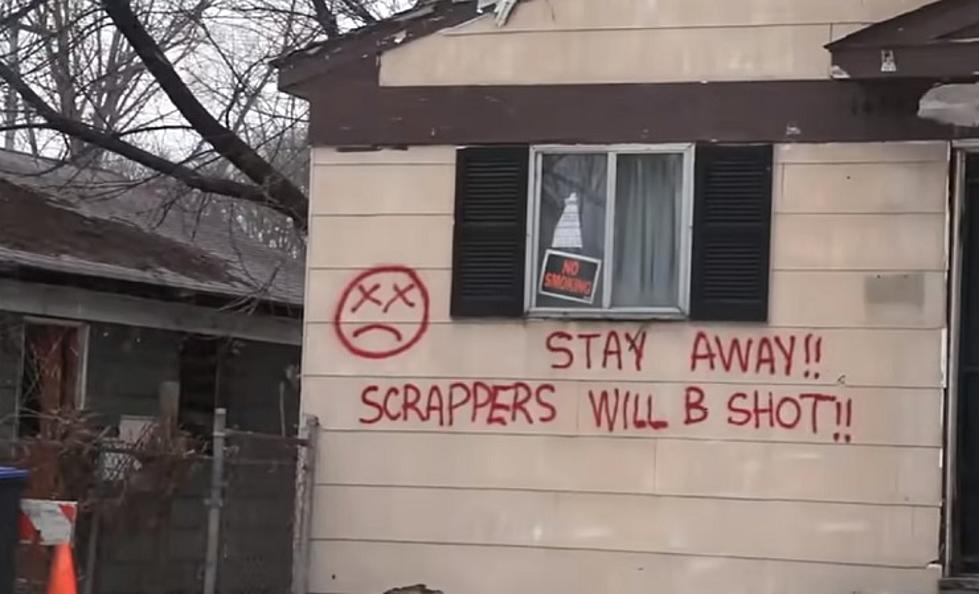 Abandoned Houses Selling For $1 – So Why Isn't Anyone Buying? Detroit, Michigan
Insider Business, youtube
Houses in Detroit neighborhoods going for only one buck. Good idea, right? But very few - if any – have sold. Nobody seems to be buying.
It sounds like a good deal...a dollar for an old decrepit house – but then what? Then you have to pay for all the repairs, renovations, excavation (if needed), property taxes, lawn work.....so you fork out just one whole dollar but you wind up spending no less than six figures getting it in shape. Whether you plan to keep it or sell it is a moot point. You're still out that money.
On top of that, these one dollar houses are in neighborhoods with high crime, gangs, more decaying homes, and vandals, So even if your intent was not to live there, how would you even sell it to someone else? More than likely the neighborhood alone would be enough to scare them off.
The insides of these houses are even worse than wore-torn & bombed-out England during WW2. Pipes ripped out, asbestos & insulation hanging out, black mold....not to mention dead animals, needles and other discarded drug paraphernalia, and bullet holes.
Thanks to the recession, Detroit has many of these homes for as low as one dollar...but it's no surprise that hardly anyone is taking up that offer. No one wants to live in these neighborhoods, there are hardly any jobs available, and the chances of rising value on these properties is slim, if not zero.
As for the property tax, you'll spend more than usual. So many residents have split the city to other towns, that the city and property taxes have gone up to make up for the lack of their payments.
So hell, yeah, a buck for a house and the land it sits on sounds like a good deal. The whole scenario is kind of like when you see a cute little bear cub and you pat it on the head. Then mama bear comes charging out of the forest and rips you to shreds.
Same thing.
Detroit Houses for One Dollar
MORE MICHIGANIA:
Abandoned (and Demolished) Mark Twain Library, Detroit
Abandoned Clairwood Apartment Building, Detroit
Detroit Bars That Were Once Speakeasys During Prohibition