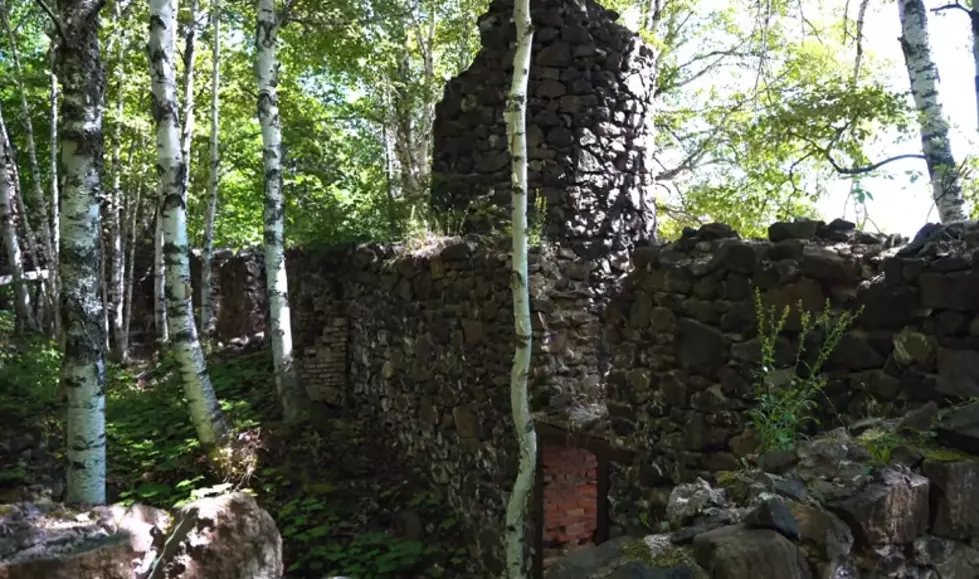 The Ghost Town and Abandoned Mine of Delaware, Michigan
adventures-of-a-k-youtube
The ghost town of Delaware is located in the Keewenaw Peninsula's Grant Township.
Delaware began in 1846 as a mining town with around 100 residents and grew to 1,200 at it's copper-mining peak. The town's businesses and homes all sprouted thanks to the mining companies, who financed the entire thing; they built homes for the miners and constructed a church, grocery store, mining buildings and schools, all of which there are only two buildings left. They stand all alone along Highway 41.
However, just north of these two buildings, along Delaware Road, is the old Delaware mine, where tours are available. The town was vacated when the mining (and lumber) trade dwindled. Any attempt by former townsfolk to keep the town going was thwarted by non-interest of the majority and lack of funding.

If you plan on roadtripping in the Upper Peninsula sometime, do it before some enterprising genius decides to tears down these historic, run-down structures. Great photo ops and remembrances of Delaware's past mining days.
Delaware has the distinction of being named "The Snow Capital of the Midwest", thanks to it's average snowfall of 240 inches per year, the record being 390 in 1978-1979.
Today all that is left are these old buildings and tours of the mine. You can either be guided through the mine or explore on your own (and yeah, it'll cost a few bucks). The gallery below shows some inside shots of the mine, some deeper shafts that are underwater, vintage photos of the town from the 1880s-early 1900s, and more cool images.
Delaware Ghost Town and Abandoned Mine
MORE ABANDONED MICHIGAN MINES:
Abandoned Grand Haven Mine
Clark Mine, Copper Harbor
Abandoned Silver Mine, Lake Superior