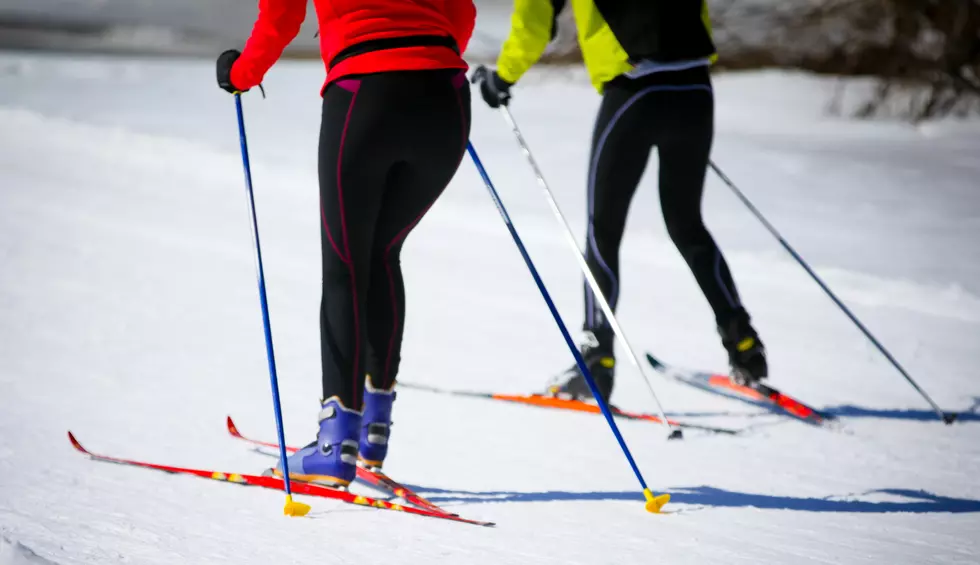 Exciting Cross Country Skiing Awaits You in mid Michigan
marcoscisetti
As winter limps its way in, you can plan on plenty of snow this season. What are some of your favorite outdoor activities in the snow?
Maybe you're into downhill skiing, snowboarding or ice skating. I have never downhill skiied before, I used to snowboard when I was young and ice skating is something I haven't done in decades. If you want to try ice skating this year, check this out.
How about cross country skiing? This offers a cool way to enjoy the snow, time with the family and the peace and serenity of being on your skis in the snow with very little distraction.
In elementary school our class would go each year, beginning in 4th grade, to a place called Sarett Nature Center. We were provided cross country skis, poles and boots. The rest was up to us. We had to learn how to cross country ski. Alghough I have fond memories of me and my classmates falling over while we learned, we got better as the years went by.
If your lucky on your eccursion, you might have some small hills to descend. No worries, it's nothing like a black diamond at a ski resort. Easy does it, that's the motto for cross country skiing. Cross country skiing can be competitive but it's also an activity I'll enjoy for the serenity of being with nature.
Load up the car this winter, dress warm and head out to one of the cross country skiing venues in mid Michigan or around the state for some good times.
Cross Country Skiing in mid Michigan
Hawk Island - 1601 E Cavanaugh Rd, Lansing, MI 48910
Burchfield Park - 881 Grovenburg Rd, Holt, MI 48842
Lake Lansing Park North - 6260 E Lake Dr, Haslett, MI 48840
Fitzgerald Park - 100 Fitzgerald Park Dr, Grand Ledge, MI 48837
Harris Nature Center - 3998 Van Atta Rd, Okemos, MI 48864
Hawk Meadow Park - 6160 Delta River Dr, Lansing, MI 48906
Lincoln Brick Park - 13991 Tallman Rd, Grand Ledge, MI 48837
Crandell Park - 3363-3499 E Clinton Trail, Charlotte, MI 48813
Alternate Trailhead Lake Lansing Park North - 1000 Wild Ginger Trail, Haslett, MI 48840
Grand Woods Park - Grand Woods Park Dr, Lansing, MI 48906
Hop on the skis and have a ton of fun this winter! See you on the trails.
A Look Back at What Happened to Michigan's Popular Sugar Loaf Ski Resort
The once-popular northern Michigan ski resort was finally demolished in November of 202. Before its final demise, it lay in ruins for years. Considered at one time to be one of the best ski resorts around, the lodge would see 3,000 to 4,000 skiers a day and was once the largest employer in Leelanau County. Take a look at the creepy shambles Sugar Loaf was left in for years.