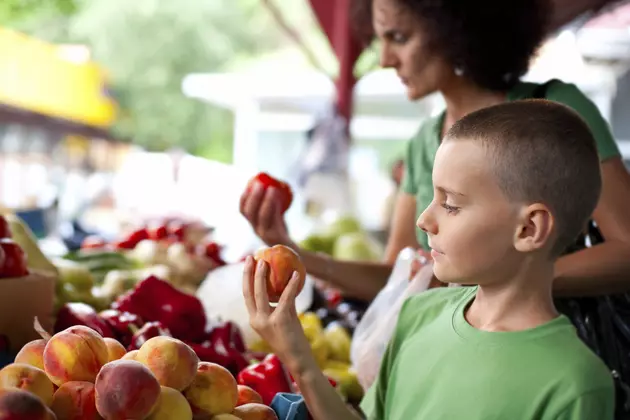 COVID Worries Have East Lansing Market Hitting Pause
Catalin Petolea
It was a great idea, having an outdoor market in an East Lansing parking ramp so that area residents could shop in the age of COVID.  Well it would seem that COVID won this round, and the 'outdoor' market had to pause due to COVID numbers and concerns in Michigan.
The City of East Lansing breaks down this story, click here for details.
The East Lansing Downtown Underground Market is located in the parking ramp, located under the Marriott on M.A.C. Avenue. The market, which had been operating on an every other weekend calendar, will be closed this weekend, but hopefully will be able to reopen on April 25th.
In a story from WLNS-TV they report that the market was part of the "Daytime. Nighttime. Anytime. Place Project." Even though the East Lansing market is closed, temporarily, the Anytime Place Project has installed outdoor seating at area restaurants for social distancing practices and outdoor dining. Masks remain a must in East Lansing for both inside businesses and outside.
Michigan's COVID numbers are currently the worst in the nation. Yesterday, Michigan health officials reported 8,015 new COVID-19 cases and 30 deaths. Very grim numbers.
The U.K. variant, which is a more deadly strain, is growing in Michigan and around the country. Since many adults 60 and older have been given a vaccine, the newest age group being hit and hit hard with COVID is the 20 to 39-year-olds. Even those ages 10 to 19 are seeing a spike in infections.
Michigan State University notified students yesterday letting them know they are now eligible to receive the vaccine at the MSU Pavilion. The shot being offered is the Johnson & Johnson one and done vaccine.
Health officials are pleading with Michigan residents to remain vigilant, and get their vaccines.
READ MORE: See how some companies are changing their businesses to combat COVID-19
KEEP READING: 50 activities to keep kids busy this summer