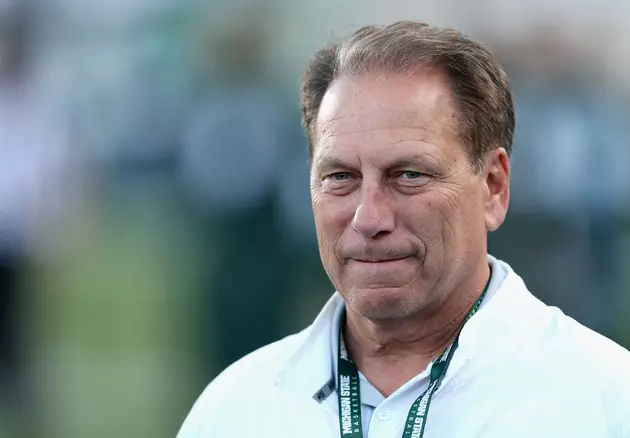 Could Michigan State's Basketball Team Make it to NCAA Tournament?
Getty Images
My wife and I and all of our friends are huge Michigan State basketball fans.  Win or lose, we stand by the MSU men's basketball team until the last season game is played.
Here's what's really amazing about Michigan State's basketball team:
MSU just took down two teams in three days that might be on that seed line or better.  The Spartans did it with brute force and are possibly forcing their way into the NCAA tournament.
According to the Lansing State Journal, this MSU squad, now 7-9 in Big Ten Play, has done something rare.  It's changed its identity and its character in the final days of February.  And for that, it'll likely get the full March experience.
The Spartans don't have to beat another top five team to get to the NCAA tournament.  They've just got to win a couple more games against anyone left on the schedule or in front of them at the Big Ten tournament.  (LSJ)
Personally speaking, I think the MSU basketball team is playing more like a team and it's obviously showing at this point in time.
And it's really nice to see Aaron Henry playing so well lately and Joshua Langford has upped his game as well.
Even MSU coach Tom Izzo said our two superstars have got to come through and they've been doing it, both of them.  Izzo said that Aaron has been unbelievable and Josh just plays at both ends.
Coach Izzo also said we've got to win games to advance.  I say one game at a time and let's just see if we can possibly make it to the NCAA tournament.  GO GREEN...GO WHITE!
CHECK IT OUT: 100 sports records and the stories behind them