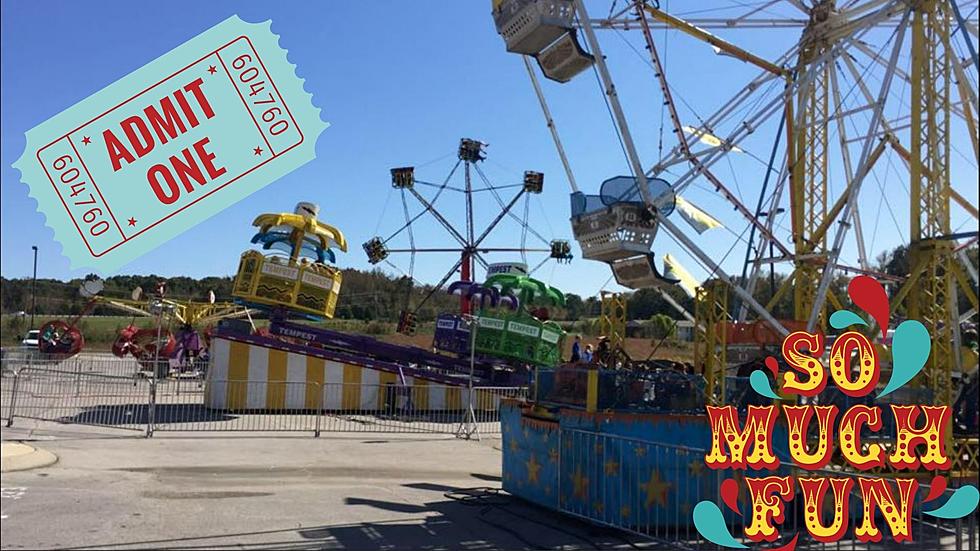 Carnival Coming To Battle Creek's Lakeview Square Mall
Canva/ Lakeview Square Mall Facebook
Almost everyone has memories of going to the fair or carnival and playing the what seemed like winless, rigged games, riding the crazy rides, and smashing on some of the most delicious food to exist on the planet. There are multiple county fairs in southwest Michigan, but they only come around once a year. Battle Creek is getting lucky with early carnival access this week.
Starting on Friday April 8th there will be a carnival setup outside of the Lakeview Square Mall in Battle Creek. The exact location will be in the parking lot outside of Barnes and Nobles. Barnes and Nobles is located on the Southeastern side of the building. The carnival will run until April 16th and there are no times of operation given at this time.

The Classics
Those who decide to attend the carnival should expect to see quite a few of the classics available. Attendees should expect food trucks that will sell carnival food such as funnel cakes, elephant ears, corn dogs, cotton candy, and many other food options that we're used to stuffing our faces with at the fair. The rides are a little harder to predict but I would expect a Ferris wheel, maze houses, and possibly a mirror house as well. Lastly, the go to games like ring toss, baseball throw, and bean bag toss to name a few to expect.
New School
I'm not sure what else to expect from this carnival, there weren't a lot of details provided for the carnival other than the location and the dates. As we have seen in recent years, there have been more food trucks to show up providing variations of fair cuisine. There have also been some new, different ride almost evert year coming to fairs and carnivals. So I wouldn't be surprised to see something new pop up here as well. Lastly, they may or may not have new carnival games to try out.
If you're bored, just want to eat some fair food, or even want to get on rides this carnival is for you. Obviously, all of the parents should be circling a date or two to take their little ones out the enjoy the carnival and the weather. Carnivals have no age limit on them and are meant to be enjoyed by everyone, they also make for a fun and romantic date night.
Townsquare Kalamazoo/Battle Creek Townie Awards 2021
Townsquare Kalamazoo/Battle Creek is committed to standing with local businesses, and the people who bring them to life and make them special. So we are very proud to introduce our inaugural Townsquare Kalamazoo/Battle Creek Townie Awards for 2021.