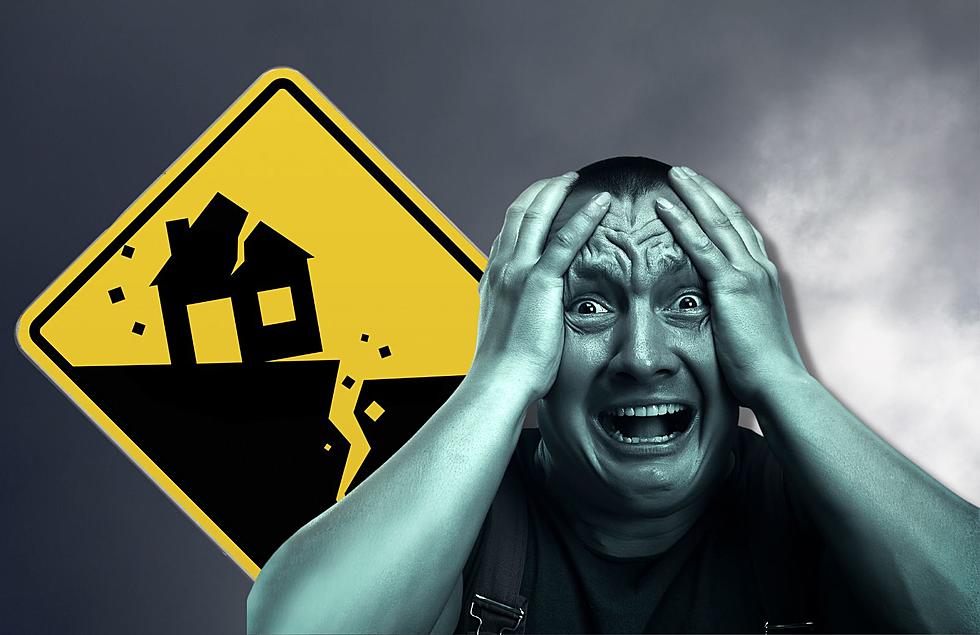 Can Michigan Have Earthquakes?
Canva
With all of the recent earthquakes happening across the country (and the world), I went into an insane deep dive into earthquakes.
The latest earthquakes in the United States happened recently on February 17, 2023 in Enid, Oklahoma, and Fortuna, California.
I wonder, can Michigan have earthquakes?

What is an earthquake?
A sudden and violent shaking of the ground, sometimes causing great destruction, as a result of movements within the earth's crust or volcanic action.
Just imagine when you bump into someone on the street, that is essentially an earthquake. That bump is the earthquake.
Is there a fault line in or near Michigan?
Well, there is - in a way.
The Keweenaw Fault cuts across the Keweenaw Peninsula of the Upper Peninsula of Michigan.
Some parts of Arkansas, Illinois, Missouri, Kentucky, and Tennessee are on a fault line called New Madrid.
Can Michigan have earthquakes?
According to Michigan.gov,
Michigan doesn't normally have earthquakes. However, we can suffer effects from earthquakes in neighboring states that have a higher likelihood of them. This information is useful for when you may be visiting other states where the earthquake risk is much higher than in Michigan.
Most of the tremors we get in Michigan mostly originate somewhere else.
What was Michigan's biggest earthquake?
You may think about the earthquake that happened near Kalamazoo in 2015, which was 4.2 magnitude.
But no, the largest earthquake recorded in Michigan, as of now, happened in 1947 was a 4.6 quake.
U of M says seismologist, Larry Ruff, said that
the largest quake with an epicenter in Michigan since a magnitude - 4.6 earthquake near the town of Coldwater on August 10, 1947. The Coldwater quake was the largest Michigan earthquake in records dating back about a century. The last significant earthquake in Michigan was a magnitude - 3.5 event that occurred on September 2, 1994, southwest of Lansing.
5 Pure Michigan Things The UFOs Could've Been Searching For
5 things that scream out "MICHIGAN" that the UFOs were searching for before being shot down over Lake Michigan and Lake Huron.