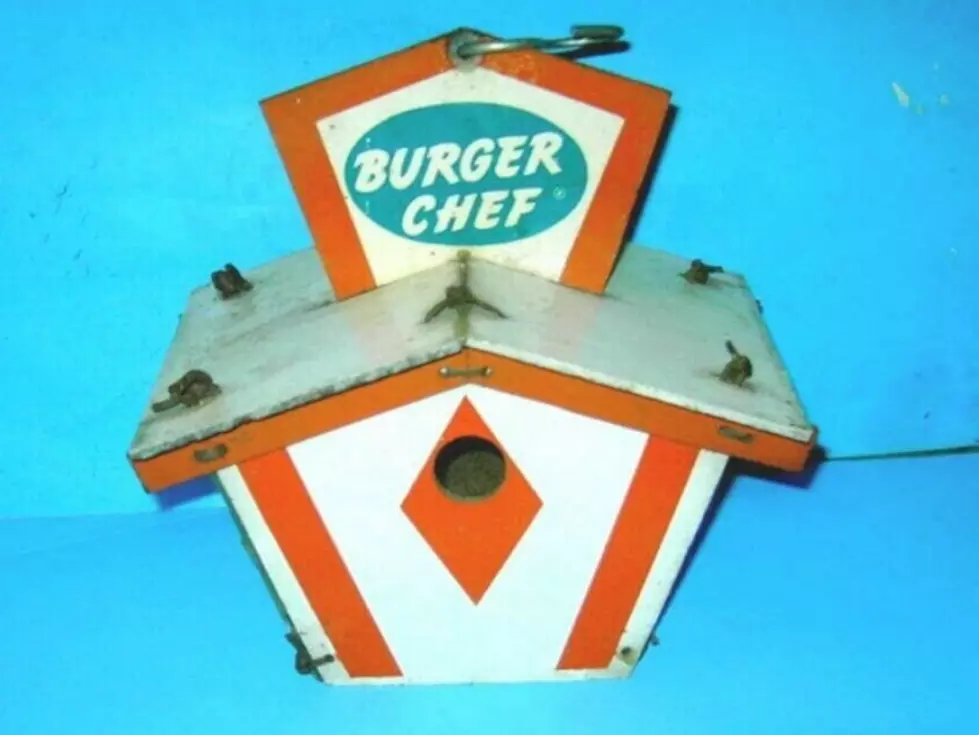 Are Any Burger Chef Birdhouses Still Standing in Michigan Yards?
available @ worthpoint.com
Many Michigan yards displayed this oddity: a bird house that was shaped like a tiny Burger Chef restaurant. I recall many neighborhood yards having this birdhouse...even after Burger Chef folded for good. Now I never see any at all. Do you or anyone you know still have a Burger Chef birdhouse in the yard?
How proud the homeowners must have been! These days, the homeowner probably is proud, as these are now collector's items.
Back in the late 1960s through the 70s, Burger Chefs all through Michigan offered these little extras that you purchased as you paid for your food order. They came as kits, so it was up to the consumer to put them together. The average size was 10x9 inches, they were made of particle board, and held together by leather cords. The cords gave the birdhouse kind of a cheezy look, but you'd still find 'em in many backyards and front yards.

These are now hard to find, except for maybe on some resale sites.
Not content with just a single birdhouse, Burger Chef came up with the 'three-holer'. It looked kinda like a bird 'hotel', but the majority of these only had one hole with the other two painted on...some had no hole at all. These are rarer than the single birdhouse.
Burger Chef may be gone for good, but you can find out a little more about 'em
HERE and HERE.
BURGER CHEF BIRD HOUSES
MORE STUFF:
50 Famous Brands That No Longer Exist
Here are 50 of your favorite retail chains that no longer exist.