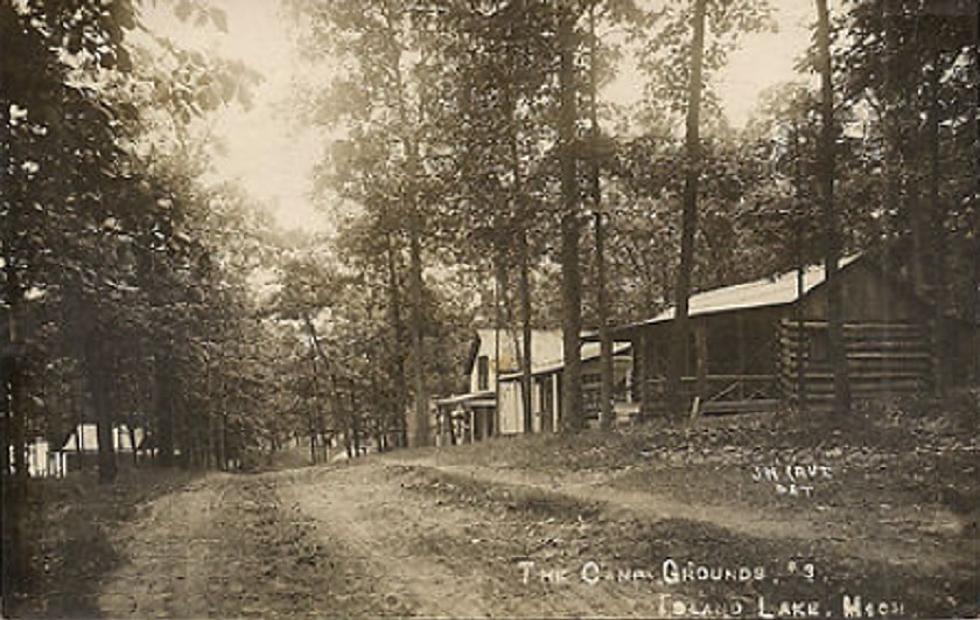 The Dark Moment They Never Forgot: Brighton, Michigan – 1841
available @ worthpoint.com
THE FOUNDING
Brighton was founded in 1832 by Maynard Maltby, who named the village (and the creek that ran through it) Ore Creek. It was so-named due to the mineral deposits found in the stream. When the first permanent settlers, John and Thomas Porter, arrived that same year, they called the new community Brighton Township, named after their home town of Brighton, New York. In the mid-1830s it was shortened to 'Brighton'.
Over the next fifty years, Brighton's reputation as a tourist destination brought flocks of visitors. What was the attraction? Aside from the natural beautiful surroundings, the local mineral springs were a huge draw, with people hoping the waters would cure their ills and make them healthier.
During this time of Brighton's amazing popularity and growth, there was a sad event that took place in 1841 that the community has never forgotten.

THE BRIGHTON TRAGEDY OF 1841
According to An 1880 Text History of Early Settlers, a man named Merlin Doyen moved here from New Hampshire in 1839. However, he had nowhere to live, so he moved his entire family – wife, father-in-law, and four-year-old son Mortimer – into the home of friend Richard Lyons.
A year passed and the Doyens had not found their own place to live. Needing his space back, Mr. Lyons went out and built a house for the Doyens, about a half mile from Lyons' house. The family moved in during a cold November in 1841.
About a week later, Mrs. Doyen wrapped a shawl around little Mortimer and they both headed outside to the garden. Realizing his father was working just a short distance away on Mr. Lyons' property, Mortimer got permission to run over and join him. After Mortimer spent some time distracting his father, Mr. Doyens realized he was not getting his work done and told Mortimer to go back home.
Meanwhile, his mother had gone to visit with Mrs. Lyons. When Mortimer came back and found his mother missing from the garden, he wandered off looking for her. Unfortunately, he chose the wrong path and it led him further away from home. Realizing he made a mistake, he doubled back and chose another path, which was an even worse choice. It ended up taking him a mile away from home.
Still wandering and looking, Mortimer crossed a marsh and eventually came to a swamp. Whether tired or scared, he decided to lie down, eventually falling asleep. He never woke up. A search was called, with signals suggested: if the boy was found alive, one gun shot. If not alive, two gunshots.
According to the text, "The distracted mother had been apprised of these signals, and was with one of the parties engaged in the search. She heard the firing of a gun, and, not waiting for a second shot, flew to embrace her little one. The scene is described as inexpressibly painful as the truth was imparted to her. She never recovered from the shock."
It remains one of Brighton's darkest moments.
In the 1900s, Brighton continued to grow and develop. The population grew along with many more businesses. Today, Brighton has "a vibrant downtown area, numerous parks and recreational facilities, and a strong sense of community".
Below is a vintage photo gallery, showing how Brighton looked between 1900-1950s...
Vintage Photos of Brighton, Michigan: 1900-1950s
MORE VINTAGE MICHIGAN:
Vintage Owosso 'Then-and-Now' Photos
Vintage Photos of Laingsburg
Vintage Photos of Lake Odessa