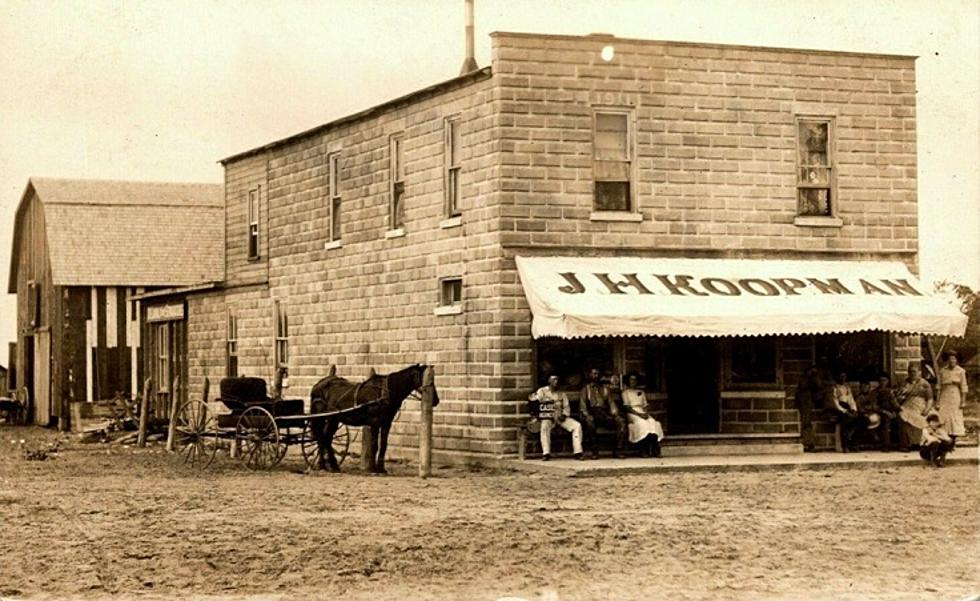 The Shadow Town of Bitely: Newaygo County, Michigan
available @ worthpoint.com
In Newaygo County lies the Michigan shadow town of Bitely. Residents don't like to think of it as a 'ghost town', but it has all the qualifications, nevertheless.
In the 1800s, it was another booming Michigan lumber town with a population of 500, by 1917 that number had dwindled to 150.
Bitely had a bank, blacksmith, general stores, hotel, livery stable, lumber & supply company, post office, produce warehouse, sawmills, and other businesses. Along the east side of the railroad tracks near MIll Lake is where several sawmills stood; if you're lucky, you may still be able to find some remains of these mills.
Nowadays, the downtown has the Bitely Tavern and a couple of other business, including the old one-room schoolhouse.
Bitely is deep within the Huron-Manistee National Forest (SEE PHOTOS) but it's worth the trip for some great photo ops. The streets still have some of the old buildings standing, some of which have been made into private homes. Add this little quirky stop to your next Michigan roadtrip itinerary!
GALLERY OF BITELY
13 Michigan Ghost Towns You Should Visit This Year
A Michigan 'Ghost Town' tour is great any time of year. Here are 13 to get you started!
Michigan's 19 Smallest Towns (According to the Census, Which Means It's Not Really Accurate)
These towns in Michigan are the smallest in our state according to the latest census data. Take a look and see how many of them you know!
15 Michigan Towns Everyone Should Visit At Least Once
It's hard to choose because there are so many amazing Michigan towns to visit, but here's a list of 15 random ones to get you started!