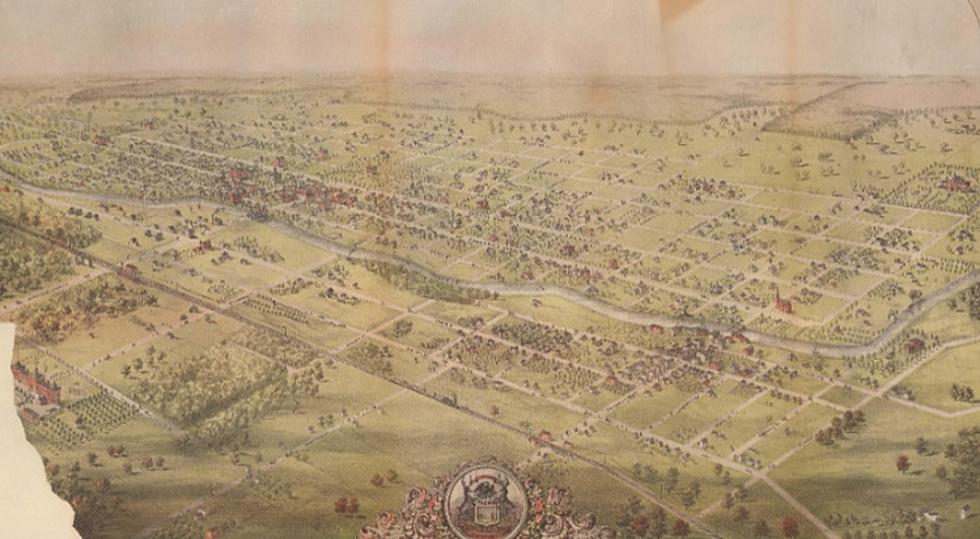 Birdseye Views: What Eleven Michigan Cities Looked Like in the Mid-1800s
michiganology.com
How well do you know your way around these Michigan towns and cities:
Adrian
Benton Harbor
Coldwater
Houghton
Jonesville
Lansing
Montague
Muskegon
Petoskey
Saline
White Hall
You think you do?
If you were to be transported back in time and dropped in one of these places between 1866 and 1889, do you still think you would know your way around? No way. If that was to happen to me, I'd just walk around in total awe of how different these cities looked. Unpaved dirt roads and streets - scenery, landscape and buildings all changed - horse poop all over the place - boardwalks instead of sidewalks....yeah, That would be fun to go back for a day and check all these out, wouldn't it? Maybe it would give us all a swift kick in the butt to realize how super-easy we have it in the 2000s.
Thank goodness we had enterprising people wayyy back in the 1800s that took the time and effort to make the images you see below. Birdseye-view maps of eleven of some of Michigan's well-known towns and cities. It's kind of fun to look at these and then try to figure out just where the city streets, neighborhoods, and roads are, compared with the 2000s. It's not that simple, because the streets and landscapes have changed so much over the past 150+ years. Have a look at the gallery below and see for yourself.
"Oh look - I can see my house from up here!"
Oh, no, you can't.
Birdseye Views of Eleven Michigan Cities, 1800s
MORE MICHIGANIA:
Two Michigan Ghost Towns: Albee & Verne, Saginaw County
Michigan's Smallest Cities: Omer (#2) & Lake Angelus (#1)
Most Dangerous Michigan Cities, 2022