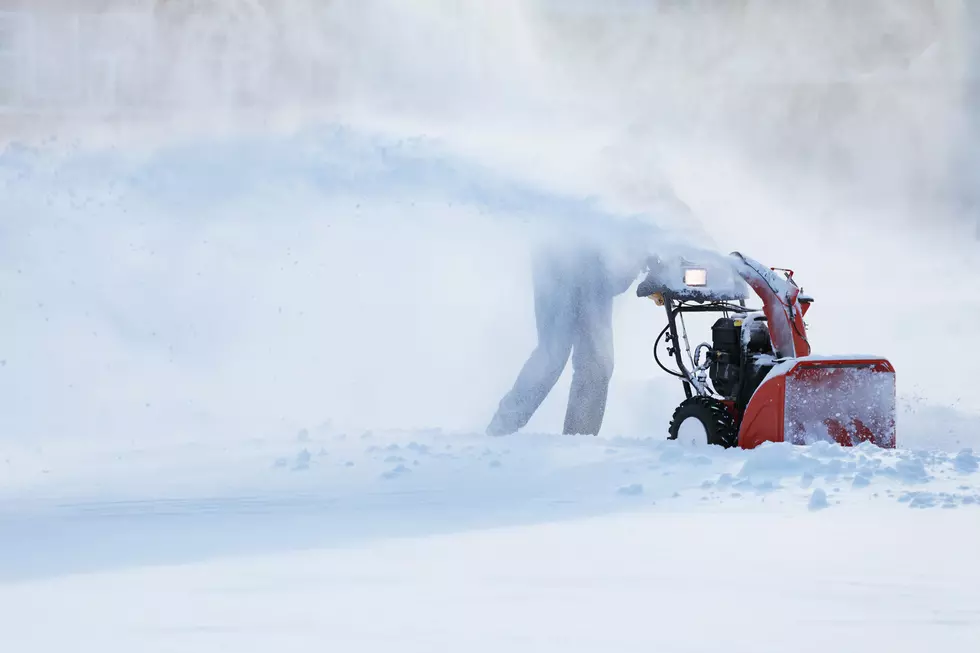 UPDATE: Best Places For Snow Blower Tune Up In Mid Michigan
SergeyIT
Today we are supposed to get some light snowfall. It seems pretty early in the season for snow, but it is Michigan.
While my wife and I continue to house hunt, I will be living vicariously through you. I love homeownership because of the maintenance that comes with owning a home. I love to do spring cleanup, mow, trim, fall cleanup and of course, snow blowing.
When I lived in the city of Lansing I used to get up as early as possible when we had snow for two reasons. 1. I needed to get my driveway and sidewalks done. 2. I wanted to beat my neighbor, Gene, to the punch so I could do the sidewalks in my neighborhood.
There's something about snow blowing that I love. Snow blowing is the kind of work that you can see the immediate results of your effort. It's fun to power thru 12 inches of snow, shooting it in the air 10-15 feet into a pile that will most likely be played on by the kids.
I also enjoy helping my neighbors. I had several, elderly folks that lived on my block. Most often times they would wake up to a clean sidewalk and driveway and not know who did it. It feels good to do good things.
I'm a little behind in writing this, however, now is the time to get your snow blower tuned up for winter. I took mine in every year to get it tuned up and ready for the impending doom of winter. Better to get it tuned up now instead of mid winter when all the shops will be slammed.
Snow Blower Tune Up Locations - mid Michigan
Brent's Mobile Small Engine Repair - 526 S Royston Rd, Eaton Rapids, MI 48827
Deanna:
Great, fast, friendly service at a reasonable price!!

 
Midwest Power Equipment - 3384 James Phillips Dr, Okemos, MI 48864
Mike:
One of the best service outfit I have dealt with (and I used to work at one). Always professional, very direct and when they say "2 weeks" you can set you clock on it. Will continue bringing my stuff there for service and buy there when I need to. Top notch!
Darrell's Market & Hardware - 4520 W Columbia Rd, Mason, MI 48854
I say:
What a concept! A grocer that also sells hardware, snow blowers and snow blower repair is a win. Get your machine tuned up and grab some steaks for dinner!

 
Superior Saw - 1350 N Cedar St, Mason, MI 48854
Matt:
Great customer service and decent prices.
C & K Small Engine Repair - 7845 E Vermontville Hwy, Dimondale, MI 48821
Harris:
Thank you, C&K! I'd give y'all a 6 if I could. Thank you, Kathy and all the folks who finally got my little 25 year old lawn tractor mowing like a new one. After it was delivered to me the first time, the deck failed. I personally visited C&K, way out in the country, and chatted with Kathy, the friendly owner, who said she'd have their driver pick it up. They replaced a broken belt at no charge, and delivered Toro to me again (thanks Duane!)
 The Power Barn - 4607 W Saginaw Hwy, Lansing, MI 48917
Stephen:
Staff are knowledgeable and quality power equipment is their game. Highly recommended
Bob's Small Engine Repair - 129 S Bridge St, Dewitt, MI 48820
Scott:
I have had a couple of mowers that I've brought to Bobs. Good guys, quick turnaround, reasonable prices and quality repairs
Outdoor Equipment Co. - 10895 Vermontville Hwy, Dimondale, MI 48821
Dave:
Super service and good people fair price on work they do
R and A Outdoor Sales and Service - 5043 Warner Rd, Fowlerville, MI 48836
Kevin:
John and his staff go out of their way to make sure you're totally satisfied. I would highly recommend these guys. Very fair and knowledgeable.
Gibson's Center Small Engine - 4613 Page Ave, Michigan Center, MI 49254
Robert:
Good place to find parts and good service.
Howe Equipment - 3190 Lansing Ave, Jackson, MI 49202
Jay:
Great sales and service.
Mike's Power Equipment - 2153 US-127 BUS, St Johns, MI 48879
John:
Great customer service. Friendly place to do business at. I come up from holt
10 Snowiest Cities In Michigan