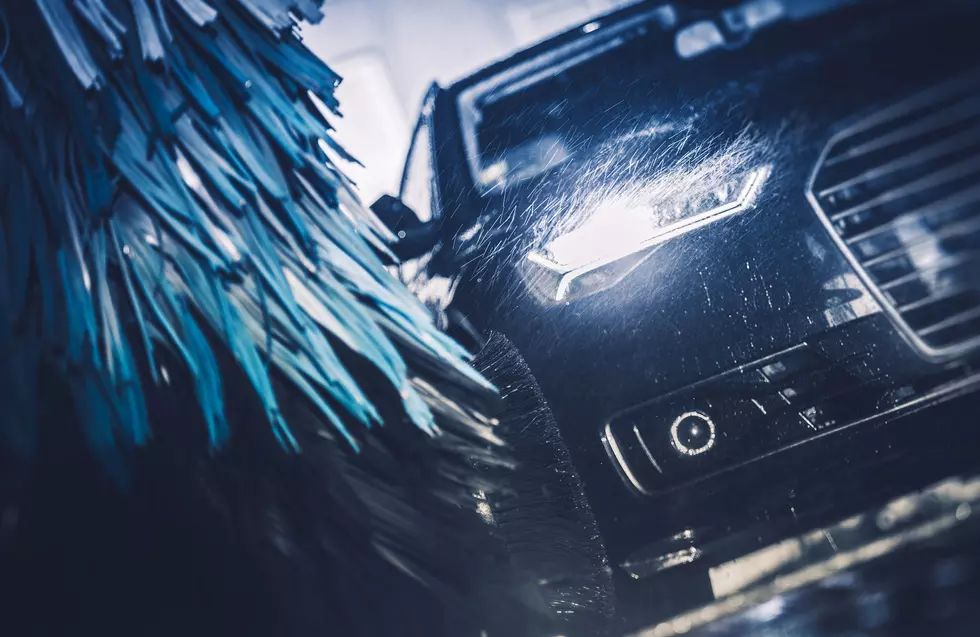 The Best Car Washes In Lansing
welcomia
I am surprised that my wife hasn't divorced me yet. Why you ask? Because of my OCD when it comes to the cleanliness of my car.
I like driving a clean car. No only does it have to be clean on the outside, more importantly for me, the inside is a must. I don't like clutter, grime, crumbs, spilled pop, coffee, hand prints, stains or streaks on my windows. As lame as I may be, I have implemented a no eating rule in the car to avoid catastrophe and messes that I know that I will have to clean up. If we do take a long road trip, of course my wife and kids can eat in the car. I am not that bad.
A clean exterior means that the car has been washed, the undercarriage has been sprayed, the wheels pop and the chrome looks awesome. A clean interior means that the car has been vacuumed, windows cleaned (with zero streaks), dash wiped down and any other dirt and grime has been cleaned up. I have pulled over to buy window cleaner and towels because I saw one streak on my window and felt the need to clean it immediately. Yes, I do talk to my therapist about this.
When it comes to getting an exterior wash or full service car wash (interior/exterior) in Lansing, we don't have a lot of amazing options. I have a few places I like to go to and with the help of yelp, I added a few more options that you can check out if you want a good option for a car wash. Tops for me on the list would be Spot-Les.
5 Best Car Washes In Lansing
Tommy's Express Car Wash - 3715 W Saginaw St Lansing, MI 48917
This car wash is brand new and it looks awesome. Mark is satisfied:
Best car wash in Lansing Michigan with a very updated car wash. All new technology and even allow you to wash you're car rugs. I'm a monthly subscriber after leaving Mister car wash
Kwik Car Wash & Express Detailing -
I have been loyal to Kwik for years. It depends on the crew working on how clean your car will get. Wendy was very happy with the results:
There are a lot of car wash clubs out there no doubt. However Kwik Car Wash seems like they built their facility to serve their customers. Everything seems well thought out and made available. They rise above the gas station wash places. The cost is very reasonable when you factor in that by buying the monthly wash you get unlimited washes for the month a fantastic savings. I hope this Lansing location in MI stays in great shape. Thanks Kwik Car Wash, signed one happy customer!
Spot-Les - 3423 S Cedar St Lansing, MI 48910
The owner, Les, is awesome. I've had multiple cars detailed at Spot-Les and they looked amazing. Amy M feels the same:
I usually get my car detailed once a year, but somewhere else.  This year I decided to try a new detailer when I saw compliments about this place on the Nextdoor Neighborhood app.  I have to say, I was pleasantly surprised at what a great job Spot-Les did.  Their attention to detail exceeded my expectations.  They did a great job.  The car looks fantastic.  Very professional.
Lansing's Wash World - 130 S Waverly Rd Lansing, MI 48917
They do exterior only. DZ says:
I visit this area on the way to the airport. Everything is brand new, location was remodeled and just re-opened a few months ago. Free vacuums! We were spoiled after living down south for a few years because drive through washes were everywhere. Vehicles always comes out clean. One of the only places where the tail gate and car back glass gets cleaned on the car hatch.
Fast Eddie's Car Wash and Oil Change - 6219 W Saginaw Hwy Lansing, MI 48917
Bernadette drove a very long way for a car wash:
We drove all the way from California and needed a good wash. Compared to the places we have been to, this has far exceeded our expectations! They did not skimp on the soap and the dryer did a great job.
One thing that drives me nuts about full service car washes is when they use the same towels to dry the exterior and then use them to do the interior windows. That's a no no. All that residue that comes from the cleaning products is sure to mess up your interior windows. I always ask the window guy to use fresh clean towels so I can avoid a breakdown.
Remembering AutoWorld