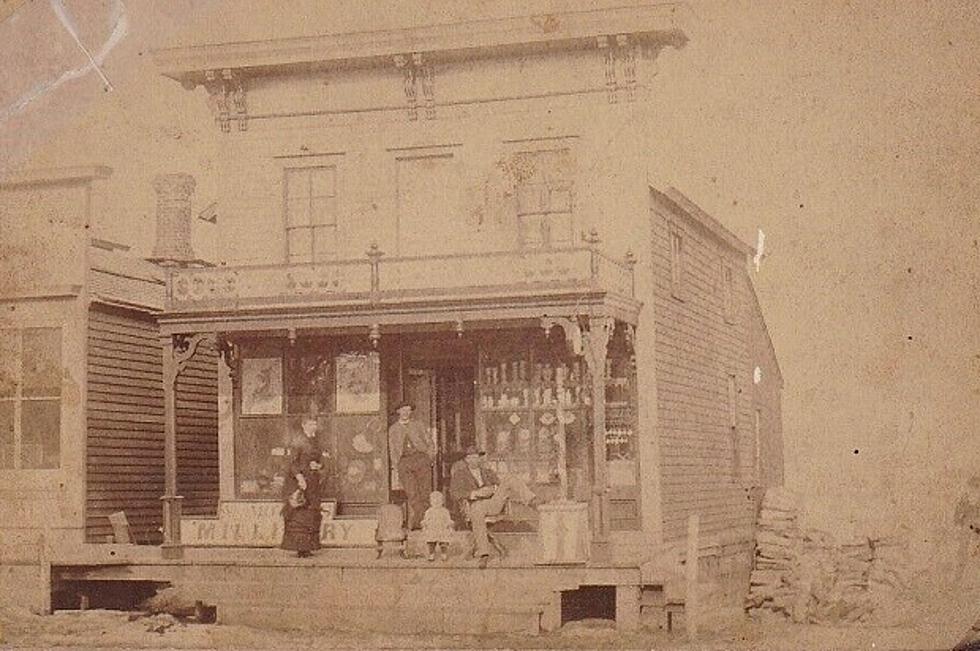 HIDDEN MICHIGAN TOWN: Bell Oak, Ingham County
available @ worthpoint.com
The tiny town of Bell Oak is on the east side of Ingham County, right near the border of Livingston County. Have you even heard of it? Did you know this old, isolated town was so close and even existed?
The town is located in Locke Township on Bell Oak Road, just a few feet east of Morrice Road. On the northeast corner of Bell Oak & Morrice roads used to stand an old one-room schoolhouse; further down Bell Oak Rd. is the downtown district, with only a few old buildings remaining; however, there are many occupied, old original homes around.
Bell Oak's first settlers arrived in 1839; the first schoolhouse was built in 1845 and named "Pinkney School" after Tom Pinkney, one of the settlers. Between 1857 and 1862, the Locke Post Office began operation; the name "Bell Oak" wasn't given to the town until after the Civil War.

Soon afterward more businesses popped up: a couple of sawmills, shingle mill and stave mill. Many more were established during the 1870's: various stores (Spencer's Store, Dunckel Store), blacksmith, wagon & carriage shop, paint store, doctors offices, cabinet maker, drug store and a photographer studio.
With more towns being platted and established closeby, like Williamston, Webberville, and Fowlerville, Bell Oak got lost in the shuffle and travelers and businesses sought out these other towns in which to settle. Results - Bell Oak's business district was reduced and the residents eventually accepted their "small-town" status and became happy being tucked away from the hustle & bustle.
It's a friendly, relatively forgotten little burg that doesn't get much written about it, which is probably fine with them; but don't let that stop you from driving through and visiting. As with all small towns, the old original structures offer some cool photo ops. Check out the photos and location below, then pay a visit during your next Michigan roadtrip!
***ALWAYS GET PERMISSION TO INVESTIGATE OR ENTER ANY ABANDONED STRUCTURES.***
Save the highways for work.....use the back roads for pleasure!
PHOTOS OF BELL OAK
UP NEXT: Michigan's 'Polehenge' Before and After It Was Torn Down
MORE: Things You NEVER Do In Michigan
QUIZ: Just How Michigan Are You?
UP NEXT: 10 Ways to Make Someone From Michigan Angry
UP NEXT: Things People From Ohio Secretly Think About Michigan