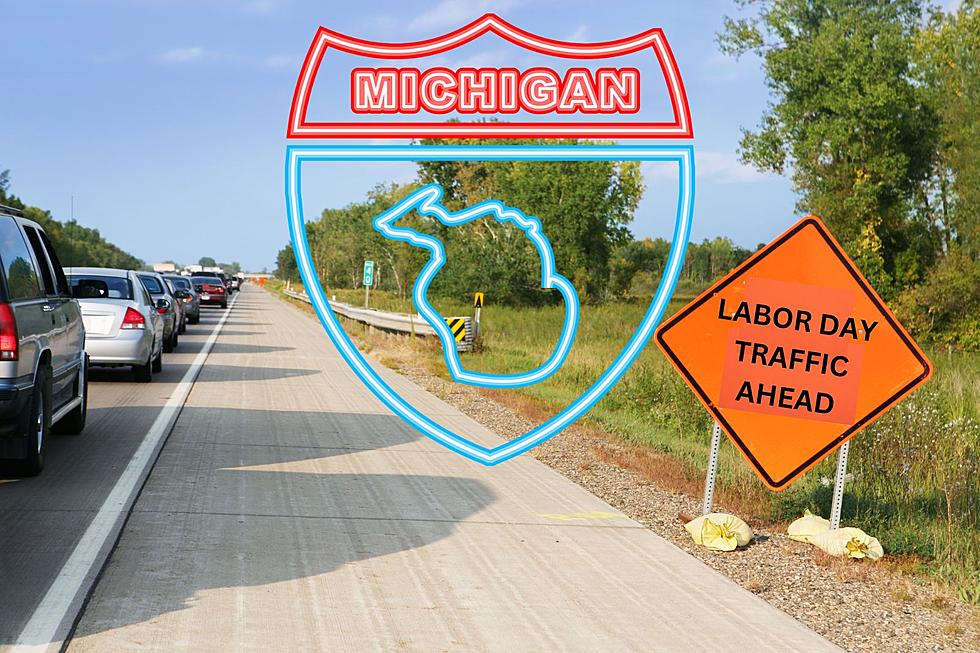 Best and Worst Times For Michigan Travel on Labor Day Weekend
Canva
We take our travel seriously in Michigan. It's not like you can simply pack up your car and go anytime. What if you get caught in one of our state's many rush hours, or worse, get stuck behind a 952-year-old who drives slightly slower than the speed of smell? Here are the best and worst times for Labor Day weekend travel in the Mitten State.
Early Mornings are Best for Michigan Labor Day Travel
Rise and shine because if you want to beat the sunrise gridlock, it's best to leave before the sun even thinks about rising. Hit the road, grab that coffee, and savor the early morning aromas Michigan offers, like air brakes and diesel fuel. Try to be on the road by 4 a.m. to make the most of the light traffic.
If you think simply leaving on Wednesday will help to avoid a potential travel delay think again. The worst times for travel on Hump Day are between noon to 8 p.m., so try to get as many miles in as possible before the rest of the world that slept in hit the highways.
Don't Underestimate the Overnights for Making Miles in Michigan
If you are a night owl, this is the travel time for you. From 10 p.m. to 6 a.m., you'll share the freeways and highways with semis and patrol cars. This is Michigan so watch out for deer.
According to LifeHacker.com, gas will average around 3.78 a gallon nationwide, so fill up when you can. Here's a daily breakdown that reveals the best and worst times for Michigan Labor Day weekend travel  according to AAA:
Wednesday

Worst time: 12 p.m. - 8 p.m.
Best time: Before 7 a.m.

Thursday

Worst time: 12 p.m. - 8 p.m.
Best time: Before 7 a.m.

Friday

Worst time: 11 a.m. - 9 p.m.
Best time: Before 11 a.m.

Saturday

Worst time: 10 a.m. - 4 p.m.
Best time: After 6 p.m.

Sunday
Monday

Worst time: 10 a.m. - 6 p.m.
Best time: After 7 p.m.
There you have it, the best times to beat the traffic this Labor Day weekend in Michigan. Plan accordingly, stay safe, watch out for each other, and make sure someone stays awake to keep the driver company.
25 Michigan Roadside Oddities
50 of Michigan's "Must-Drive" Roads
Gas up the car, grab those road munchies and a roadtrip partner that you can trust, and head out on some of Michigan's most unique roads and routes. Make sure you take lots of photos and video!