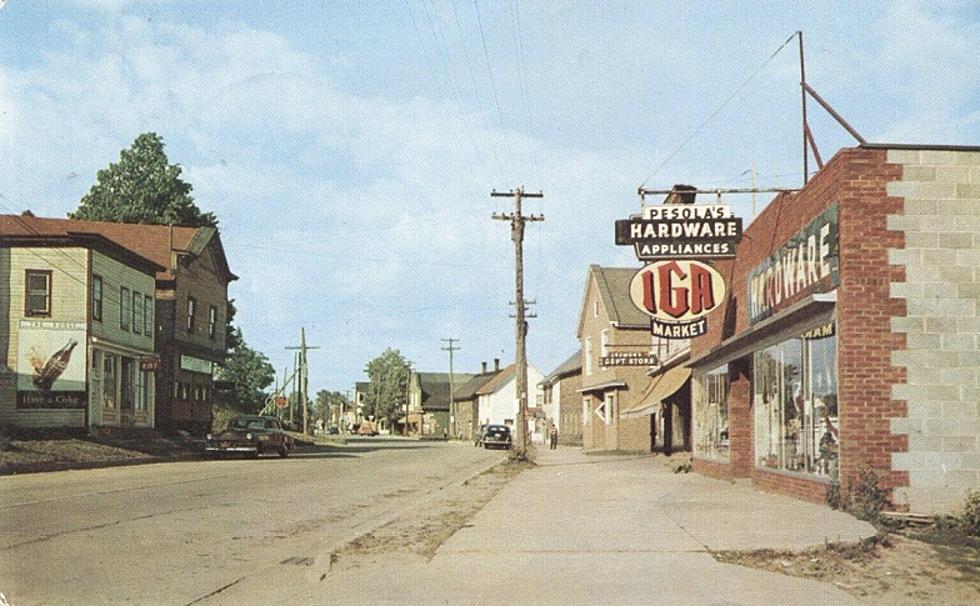 Founded by the Upper Peninsula's First Bishop: Baraga, Michigan 1900-1970s
available @ worthpoint.com
The Michigan town of Baraga – in the county of the same name – was founded in 1843 when the Reverend Frederic Baraga arrived and set up the Holy Name Mission for the local Native Americans. The town began to grow with the mission as its center and by the summer of 1869 it was awarded its own post office under the name 'Bristol'.
In 1853, Pope Pius IX heightened the Reverend's status to bishop, and he was consecrated that November, making him the Upper Peninsula's first Bishop. In May 1970, the post office was re-named 'Baraga' in honor of the reverend.
Up until 1875, Baraga was located in Houghton County; but when Baraga County was organized, it included the town. It was incorporated as a village in 1891.
The Nester brothers – John, Thomas, and Timothy - arrived in 1886 and were instrumental in Baraga's growth. According to keweenawbay.org, "the Nester's purchased the local mill and expanded it to successfully cut millions of feet of lumber annually. The Nesters also built large 150-200 foot vessels, bringing shipbuilders with them from Saginaw. Their arrival in 1886 saw the township of Baraga being the largest in populations as the mill employed many men, and the steam from the mill heated most of the community."
In the early years of Baraga, farming, fishing, lumber, and mining were the main sources of economy growth. That has drastically changed by the 2000s, and now the main source of income is brought by casinos, government services, manufacturing, and tourists.
The gallery below shows some photos of Baraga going back to the early 1900s...
Baraga, Baraga County: 1900-1070s
MORE MICHIGANIA:
Bear Attack in the Upper Peninsula, 1948
Upper Peninsula's First Dairy Queen
The Upper Peninsula's Only Operating Drive-In Theater