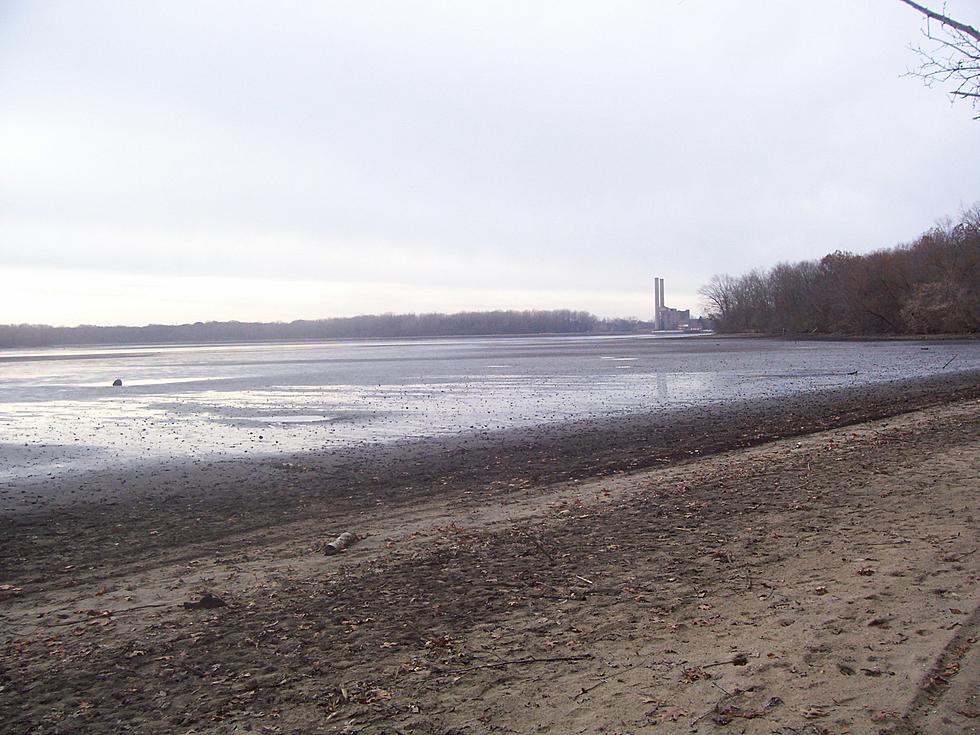 A Revealing View At Morrow Pond West Of Battle Creek
Photo courtesy: Rick Burgen
Morrow Pond, the large Kalamazoo River impoundment just west of Battle Creek, looks a lot different than normal these days. The river level has been dropped by about 13 feet to allow work crews access to parts of the Morrow Dam that need repairs.
People visiting the site are greeted with the sight of mud and silt being exposed for as much as 100 yards out from the normal riverbank. An old rusty car is visible more than 100 feet out from the riverbank in one spot.
The Michigan Department of Natural Resources boat launch at Morrow Pond is closed until next year. STS Hydropower LLC, the company that operates the power generating dam, figures it could be mid-spring before repairs are complete and the river level behind the dam brought back to normal. It will be repairing or replacing two spillway gates. The drawdown area is also being searched for any lingering issues from the oil spill that damaged a long stretch of the Kalamazoo River in 2010.