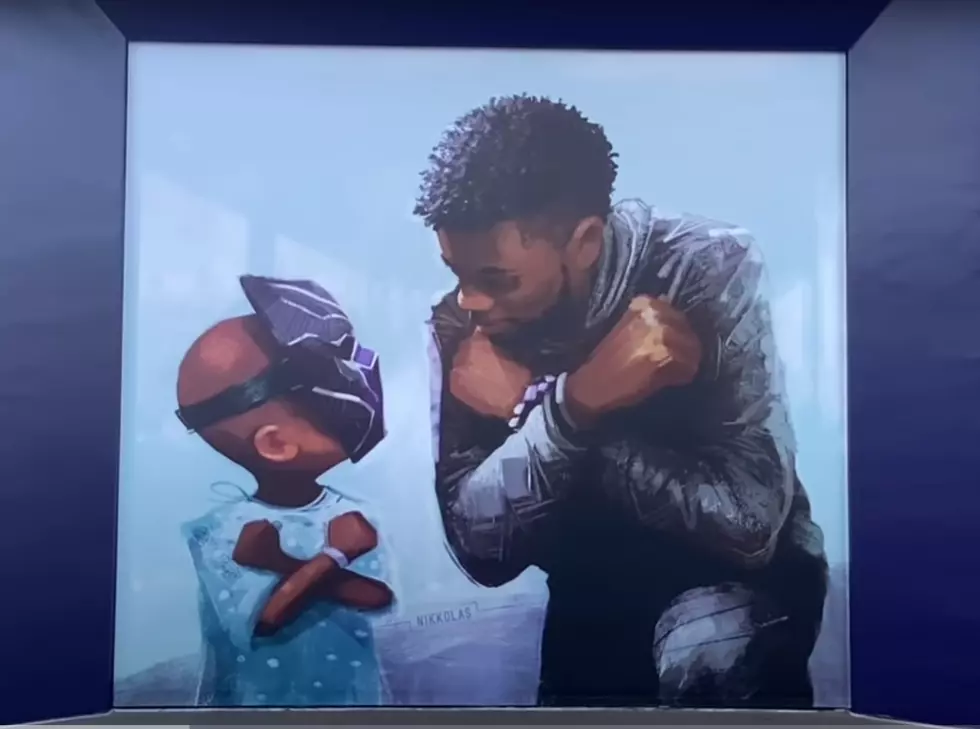 Why This Chadwick Boseman Mural @ Disneyland Made Me Cry
YouTube
So let me start and go back for this one.
This is me as a child back in Mississippi.
Yup. Missing the two front teeth. JJ from Good Times corduroy patchwork pants and jacket set complete with hat. It's deliciously 70's. And that is hat shadow (not an actual afro) behind my head. I got enough bad going on here without afro assistance.

Enter your number to get our free mobile app
My mom was a taskmaster when it came to reading. It stems from her finding out my grandmother (her mother) raised her and her sisters as kids without being able to read. And she made sure at an early age, I always had a book of some type in my hand. I thank her for that.
I read a lot. And had all types of books. Had a little record player too. Could you tell I would become a dj? One of my favorites was this.
It was one of those read along with the record thing books and as you can see, the action "COMES ALIVE" as you read.
This is where I fell in love with Captain America. And of course Falcon. As a kid growing up in the south and seeing a superhero that looked like me too?!? So I'm reading, I'm listening, I'm excited because of superheroes and ones that I can resonate with.
Whoa. Wait. BLACK PANTHER?!?
I was done. THIS was my dude.
I have a friend of mine from back in high school after I moved to Michigan and he remembers how I went on and on about Black Panther.
Fast forward to me being all grown up, Marvel has made it to the big screen. We've got Cap. They even broke out Sam Wilson/Falcon. Man. I was a kid in a grown man's body. My childhood heroes were on the big screen.
I can tell you I'm getting goosebumps and kind of tearing up as I write this and watch the clips I'm putting in.
I can't put into words what Chadwick Boseman and the folks over at Marvel and Disney did for me personally when they decided to bring Black Panther to life on the screen. But I think you know the phenomenon that followed and how deep it went when Chadwick passed after losing his battle with colon cancer.
Disney decided to pay tribute to the actor and his tireless efforts on and off the screen. Especially his work with children.
This mural is now proudly on display at Disneyland.
A huge shout out to artist Nikkolas Smith. Thank you my brother. And indeed, "Long Live The King".
MORE: 11 Movies With Great Music That Everyone Should See