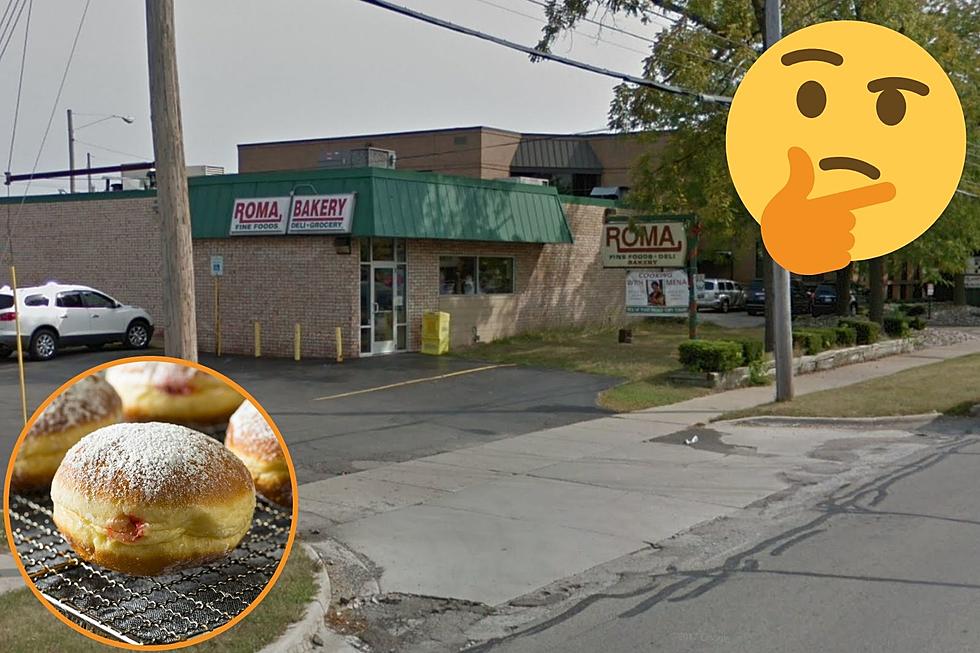 What Lansing Bakery Makes Paczki as Good as Roma Bakery Used to?
Photos courtesy Google Streetview, Canva, and bhofack2; Collage created using Canva
Do you wanna know how I know Fat Tuesday is just around the corner...?
Yeah, sure, a calendar can tell me.
But the real way that I know that Fat Tuesday is right around the corner is when I start to see grocery stores like Meijer carrying paczki.
Where to Find Paczki Around Lansing
And not just Meijer either. Quality Dairy too.
Chain locations like Meijer and Quality Dairy aren't the only places to get paczki in celebration of Fat Tuesday. There are so many locally-owned bakeries in and around the Lansing area that serve up some yummy fruit (or custard or creme) filled, deep-fried dough.

Groovy Donuts, with locations in East Lansing and Williamston, serve up these delicacies yearly. And in past years have even offered a vegan option.
Remember Roma Bakery?
Whether you prefer glazed or powdered sugar; fruit, creme, or custard-filled; there are locally owned bakeries and chain stores serving these up as early as you're reading this (written on Friday, February 11th).
When it comes to delicious paczki, did you ever have the opportunity to try the ones that Roma Bakery used to serve up?
I only had the chance to try them once before the owners sold the space in September of 2019 (Lansing State Journal), and they were absolutely phenomenal. I'm a glazed gal when it comes to paczki, and (warning...unpopular opinion on the way) I'm not a fan of fruit fillings, so I opted for the glazed chocolate creme.
Who Has the Best Paczki in Lansing?
As we approach Fat Tuesday on March 1st, I am on the hunt for the best paczki that Lansing has to offer, and I want to hear from you. Shoot me a message with the station app and let me know what place has the best paczki. Bonus points if you tell me what your favorite flavor combo is.
As we wait for this delicious day, take a look at some of the best bakeries in Lansing in the gallery below.
These 24 Lansing Area Bakeries Serve Up the Best Sweet Treats
Cookies, cakes, bread, donuts, you name it; these bakeries have it. And, these bakeries are the best in the Lansing area. See if your favorite bakery made the list.
See Which Lansing Area Restaurants Made the List for Best Crab Rangoon