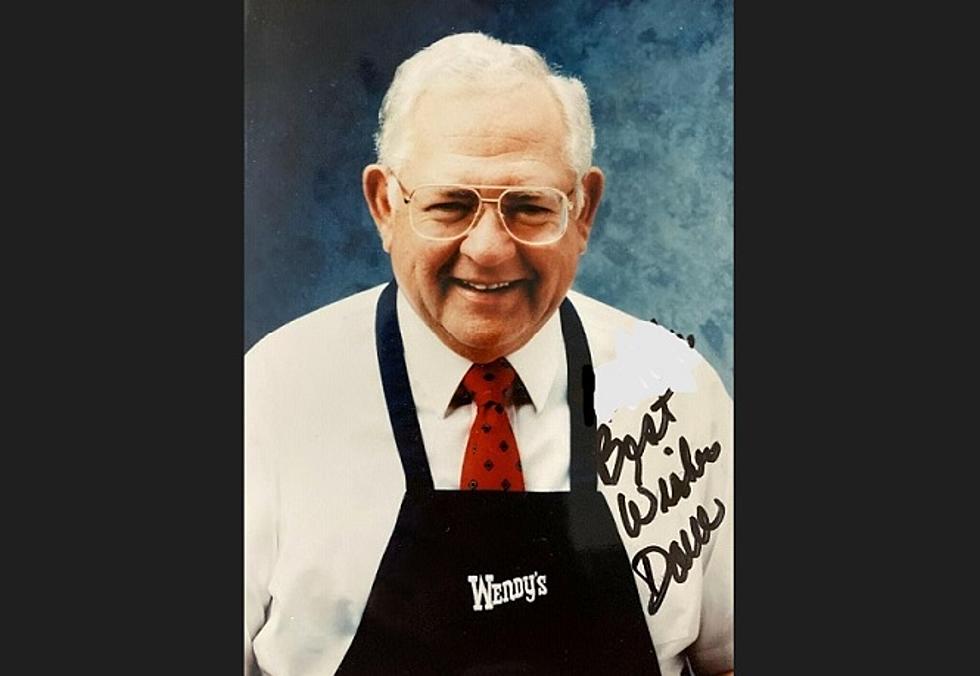 Wendy's Founder Dave Thomas: Was He or Was He Not From Kalamazoo, Michigan?
available @ worthpoint.com
A juicy, triple-decker Wendy's cheeseburger sounds really good about now.
But I need to stop daydreaming and get down to answering that question. I've read articles claiming Wendy's creator Dave Thomas was from Kalamazoo, Michigan...yes or no? I'll tackle this the best way I can. True, he did live in Kalamazoo when he was a child...but only for seven years, from age five to twelve. Those seven years in Kalamazoo were very influential in Dave's future business dealings which made him a successful and well-loved boss and personality. Let's go back to the beginning...
Dave Thomas, who founded the Wendy's restaurant chain and later became the company's TV spokesperson, was born in Atlantic City, New Jersey in 1932 and not long afterward was put up for adoption by his biological parents, Sam and Molly.
Dave was adopted by Rex Thomas and his wife Auleva, who named the baby Rex David. When Dave was five, Auleva passed away and his father began traveling around the United States looking for work. In the meantime, little Dave was put in the care of his grandmother Minnie Sinclair, who lived in Kalamazoo. She was instrumental in teaching Dave how to treat people kindly and fairly, a trait he took with him once he became a successful businessman. All-in-all, Minnie helped shape Dave's personality, compassion, and mannerisms during his seven years in Kalamazoo.
At twelve years old, Dave began his career in food service at Regas Restaurant in Knoxville, Tennessee. Later he was a mess sergeant in the army during the 1950s, and worked with Colonel Harland Sanders on a fledgling little eatery called Kentucky Fried Chicken. Dave helped the Colonel turn a healthy profit, toned down the KFC menu, and suggested that Sanders should star in his own TV commercials. Dave also became an investor in Arthur Treacher's Fish & Chips for less than a year before he founded Wendy's in 1969. The first Wendy's was in Columbus, Ohio, and the first Wendy's in Michigan appeared in the Millwood neighborhood of Kalamazoo.
Dave named his burger joint after his daughter Melinda, whose nickname was 'Wendy'. That was a decision he regretted later, as Wendy was put under a lot of teasing and pressure by her classmates.
Over time, Dave appeared in over 800 TV commercials, more than any other spokesperson. EVERYBODY in America knew who Dave Thomas was.
Dave was well-liked an admired by his co-workers and employees, no doubt thanks to his grandmother in Kalamazoo, who raised him to treat others with a kind heart. So when someone says Mr. Thomas was from Kalamazoo, they are partly right.....for seven years, anyway. But it was those seven years with his K-zoo grandma that helped mold him into the man America loved.
Wendy's Dave Thomas, Formerly of Kalamazoo
MORE MICHIGANIA:
Supergirl Creator Was From Michigan: Otto Binder
Youngest Man on FBIs "Ten Most Wanted" List Was from Michigan
Four Characters From Michigan's Copper Country