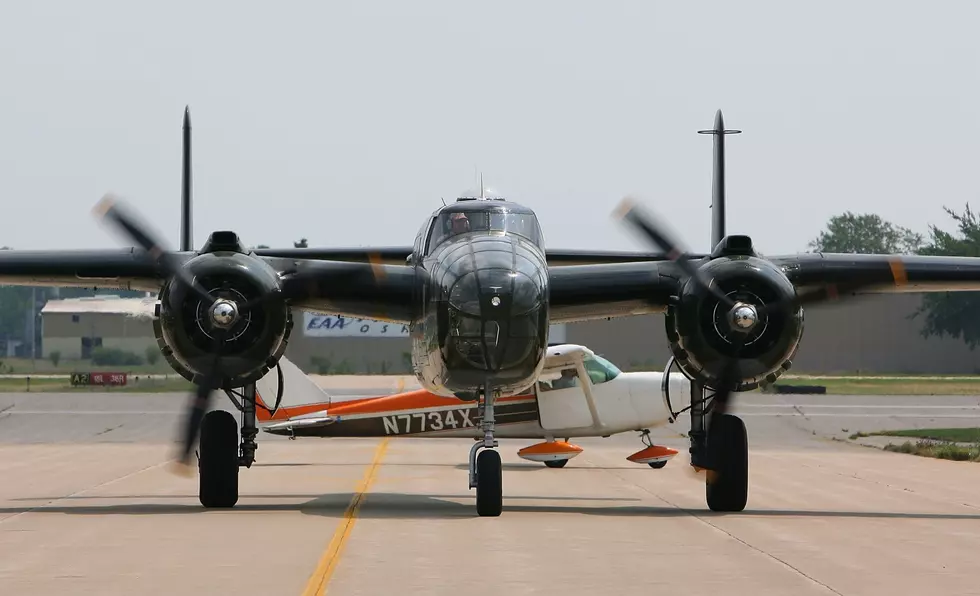 Wanna Fly Around Michigan in a B-25? (Yes, you do)
Getty Images
There are about three dozen B-25s flying in the world these days.You're lucky. One of them is an hour up the road at Willow Run Airport. And you (or your dad) can hop a ride in the "Yankee Warrior" this summer. This is the same type of bomber used in the "Doolittle Raid" on Japan on April 18, 1942. This particular airplane saw action flying from the French island of Corsica, off the west coast of Italy.
According to the Detroit News, for a price, you can take a flight on the Yankee Air Museum's B-25D "Yankee Warrior". On selected dates, the B-25D will be flying out of Willow Run as well as other locations in Michigan and Ohio. It costs $400 a ride and lasts 40 minutes. But, seriously - it's only money. And think about the grin on your dad's face afterwards. (Dear dads - back me up here - I'm working hard for you)
Or, you could buy him some socks. Your choice.