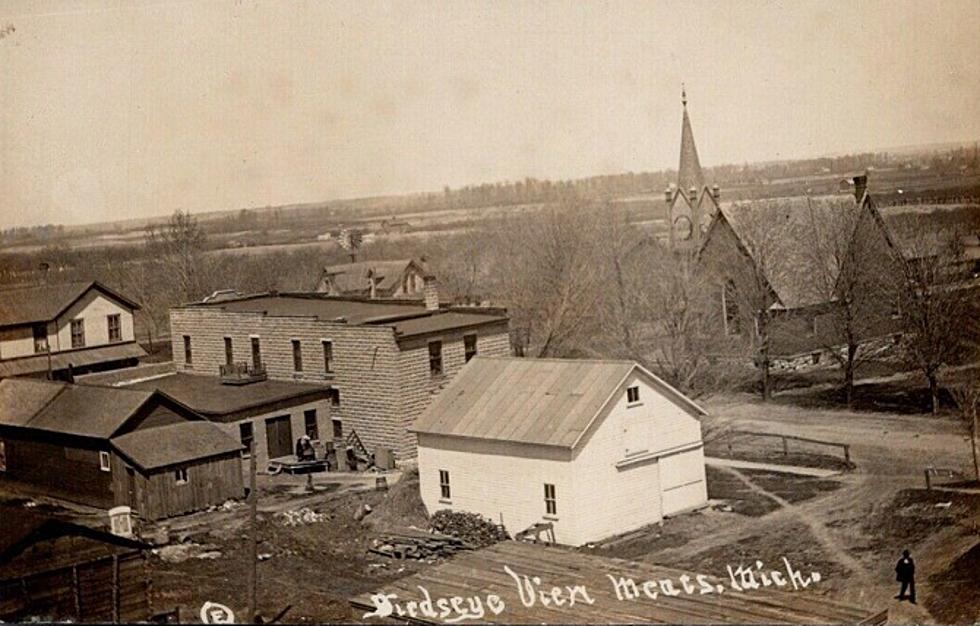 Vintage Photos of Mears: Oceana County, Michigan – 1900-1940s
available @ worthpoint.com
The town of Mears sits in Oceana County, just five miles east of Silver Lake Sand Dunes.
The town started it's growth in 1838 when Charles Mears built a sawmill on a stream that became known as Silver Creek. Charles and his brother Albert came here after operating a general store in Paw Paw and decided this area near the Lake Michigan shore would be a good place for a mill.
In 1844, Mears opened a second sawmill and soon he was owner of many more mills across Michigan. In 1872 another mill was opened by Benjamin Moore on land that would become the village of Mears. The following year, Charles Mears and Sam Odell bought land in that area and had it platted as "Mears".

During the 1870s, many businesses popped up: blacksmith, general store, bowl factory, broom handle factory, shingle mill, clapboard mill, church, school, and farm supplies. The main sources of income for the village came from lumbering and farming potatoes.
In 1929 train service from Mears to Pentwater ended...while some rail tracks were removed, many small towns in the area went under and became ghost towns. Mears, however, survived. A cider mill was built in 1934 and the Silver Lakes dunes were now a tourist attraction.
During the 1960s, Fenton Brothers started producing maraschino cherries. Gray & Company, in the town of Hart four miles east of Mears, manufactures these cherries and is the largest buyer of sweet cherries in Michigan.
Below is a gallery of vintage photos of Mears, going back over 100 years!
Vintage Photos of Mears
MORE VINTAGE MICHIGAN:
More Vintage Michigan Grocers
Vintage Photos of Montrose
Vintage Frankenmuth