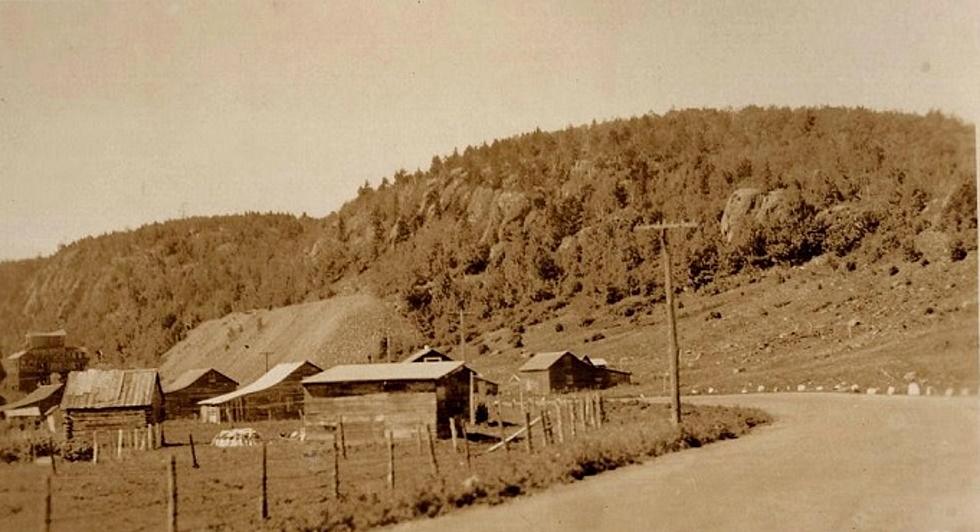 Three Ghost Towns and an Abandoned Mine: Keweenaw Peninsula, Michigan
available @ worthpoint.com
In the Keweenaw Peninsula in the U.P. is the abandoned Cliff Mine, the non-existent town of Cliff, and the ghost town of Vansville, just a half mile apart from each other.
Vansville, sometimes listed as "Vaughnsville", "Vaughnville", or "Vaughsville", is located 1/2 mile south of Phoenix, and a stone's throw away from the old Cliff Mine.
Vansille was named after Joel A.Vaughn who moved there in 1849 and began working at the Cliff Mine. He built five structures, which became dubbed "Vaughnville" in his honor. Vaughn died in 1862, and his property was sold a few times until it landed in the hands of James Prideaux who established a grocery store in 1865. Vaughnville also had a Commercial House, post office, and saloon. The grocery supplied many of the neighboring mining towns with food and supplies. The Cliff Mine shut down in 1873 and the Vaughnville grocery closed down in 1901, re-opening in 1927 as a resort. The town's name was eventually honed to "Vansville". Two old structures still stand, all that remains of this former mining town.

The town of Cliff has all but disappeared. It centered around the old Cliff Mine in 1844, which produced over 40 million pounds of copper thanks to its 840 miners . To get an idea where the town of Cliff once stood, it was around the base of the cliff of the mine. There is a cemetery somewhere in the area...if you find it, that's where the town was. There's also an old German cemetery across the old railroad tracks, near where an old Keweenaw Central Railroad depot once stood. Are you up for trying to find all these locations?
Nice Historic Michigan roadtrip material!
The Ghost Town of Central Mine
13 Michigan Ghost Towns You Should Visit This Year
A Michigan 'Ghost Town' tour is great any time of year. Here are 13 to get you started!
15 Michigan Towns Everyone Should Visit At Least Once
It's hard to choose because there are so many amazing Michigan towns to visit, but here's a list of 15 random ones to get you started!
MORE TO EXPLORE: Michigan Ice Caves