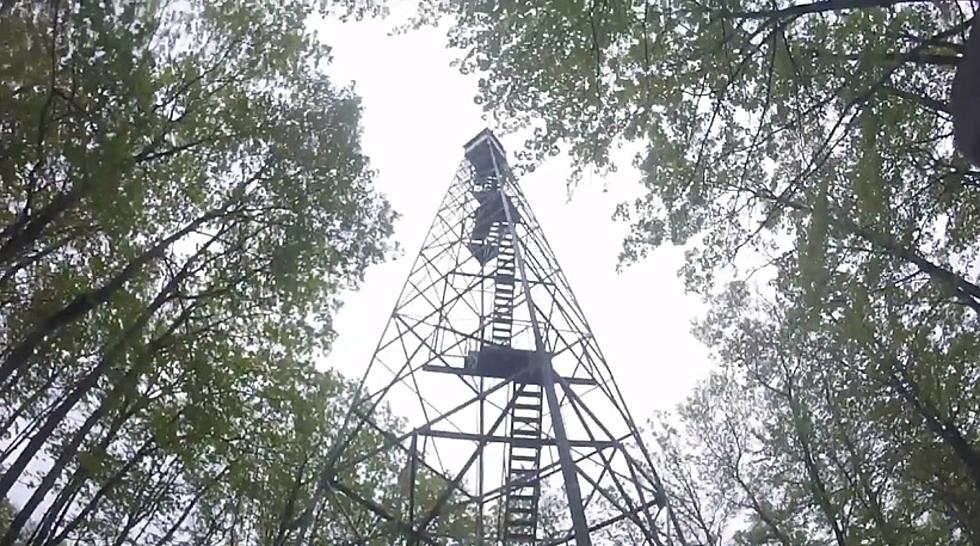 The Only Fire Observation Tower in Southern Michigan: Manistee Forest
Kesner Gee, youtube
WARNING: Under no circumstances should you enter this property. By doing so you risk bodily harm and/or prosecution for trespassing on private property.
Well, climbing on a closed structure isn't the wisest thing in the world to do…especially if it's been closed to the public.
The Udell Fire Observation Tower is one hundred feet tall, built and erected in 1936. It originally had a residence and garage at the base for the keeper and family, but those were removed in the mid-1940s. For approximately thirty years, forest employees (or rangers, if you will) would climb to the top and sit there, keeping a vigilant look for any fires. This was in a time when there were no cellphones or texting to distract them…I can only imagine what would happen these days (Canada, anyone?).
Sitting on top of Udell Hills on Forest Road, use of the tower was discontinued in the mid-1960s. It has remained standing ever since, and is the last tower of this type in southern Michigan, located in the Manistee National Forest near Wellston. After being entered in the National Register of Historic Places in 1996, it wouldn't make sense to tear it down now…it still looks in good shape.
Climbing the tower is taboo, and barbed wired has been placed in strategic places to discourage climbers. All the other fire towers in the Michigan Mitten were destroyed or taken down, thanks to the use of plane observations that made the towers obsolete...but planes aren't as much fun.
There are hiking trails that welcome visitors, but as I mentioned, climbing is prohibited and also dangerous…there is no floor at the top! Have a look at Southern Michigan's last remaining fire tower in the gallery below.
Udell Fire Observation Tower, Manistee Forest
MORE MICHIGANIA:
Prehistoric Forest Souvenir & Memorabilia Gallery
Abandoned Deer Forest & Story Book Lane
Abandoned 'Looney Tunes' House in the Woods