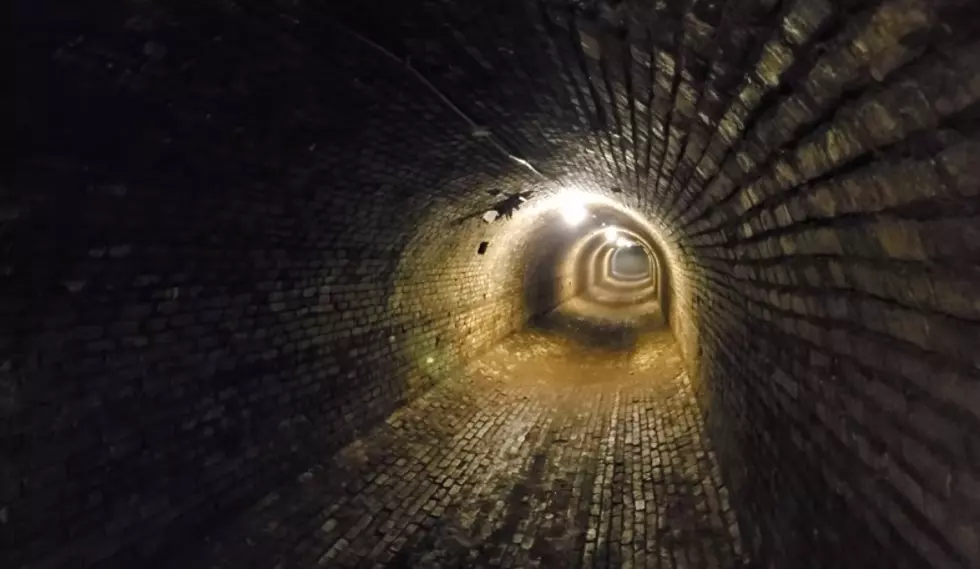 Traverse City Asylum Re-visited: Haunted, Crumbling…with Shops & Dining
Mobile Instinct, YOUTUBE
Some things have changed in the old Traverse City Asylum...and some things haven't.
FAST FACTS:
1883: Construction begins. Main structure is almost a quarter mile long
1885: Construction completed
1885: First patients admitted
1890s: Separate cottages were constructed out of population necessity
1963: Original grand entrance demolished; new, boring flat one replaced it
When the asylum was built, psychiatric drugs were not yet being used. One of the founders, superintendent James Decker Munson, believed in the "Beauty is Therapy" treatment. According to thevillagetc.com, "If patients were surrounded by a beautiful environment, from the architecture to the campus grounds, their emotional and mental state would be uplifted." It was Munson's hope that this concept would make the patients feel more at home than in a prison atmosphere. Munson made sure there were plenty of fresh flowers, plants, artwork, inspirational sayings on the walls, plenty of windows to let in sunshine & fresh air, and meals were served on fine china.
And then in 1989, it closed down.

Now – what would an asylum be without its own reported hauntings? Ghosts of former patients  roam the halls and rooms...shapes in long white hospital gowns have been seen...disembodied moans and wails...
You can take one of their "Twilight Tours" that take you thru the asylum, including the creepy underground tunnels. It's been renovated for the safety of customers, and now there's even more...
Now parts of the old asylum have been turned into "The Village at Grand Traverse Commons" with dining areas and many shops: clothing, handcrafts, jewelry, books, and many others. You can even rent an apartment. So this place has really done a good job at preserving the old, keeping the haunted, and upgrading for the future. So, yeah...you can still dig all the old asylum buildings that have not been renovated and enjoy the new stuff as well.
Take a look at some photos in the gallery below!
Traverse City Asylum, Re-Visited 2022
MORE RELATED MICHIGANIA:
Inside the Haunted Eloise Asylum
Abandoned Native American Boarding School & Asylum, Mount Pleasant
Abandoned Southwest Detroit Hospital