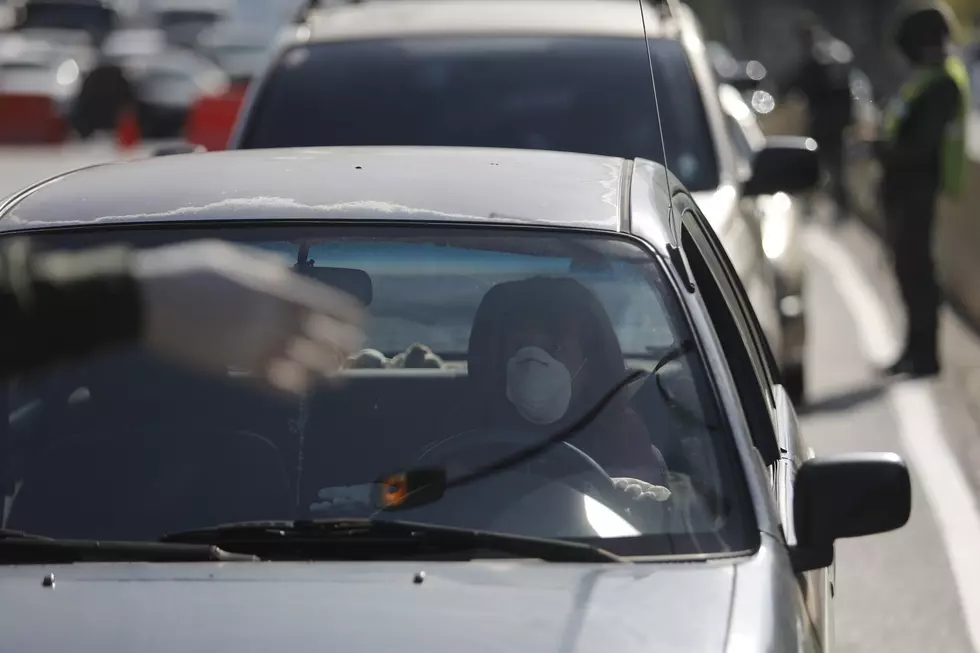 Traffic Prompts Call-Ahead Policy For Jackson COVID-19 Testing
Getty Images
Recently Henry Ford Allegiance Health (HFAH) in Jackson started facilitating drive-through testing for the coronavirus, after heavy traffic, they are now asking people to call ahead.
Originally, people would be able to pull up and be screened on whether or not they need testing and be tested further, however, heavy traffic yesterday caused a change of plans.
MLive reported, the Jackson Police Department and HFAH staff worked together to direct traffic, though it backed up on Michigan Avenue (See MLive's photo gallery here).
"This will help ensure the most appropriate individuals are getting screened," hospital officials said in a news release. "While avoiding long wait times for those who do not meet current criteria set by the Centers for Disease Control and Prevention."
To reiterate, it is important to make sure to only call or visit the screening center if you are showing symptoms so to not overwhelm staff and their resources that could be used to help someone who actually needs it.
Thus the importance of social distancing and taking proper precautions.
Once you get confirmation you should be tested, you can visit the hard-working folks from Henry Ford Allegiance Health at One Jackson Square, 100 E. Michigan Ave. in Downtown Jackson from 8 a.m. to 8 p.m.

Enter your number to get our free mobile app