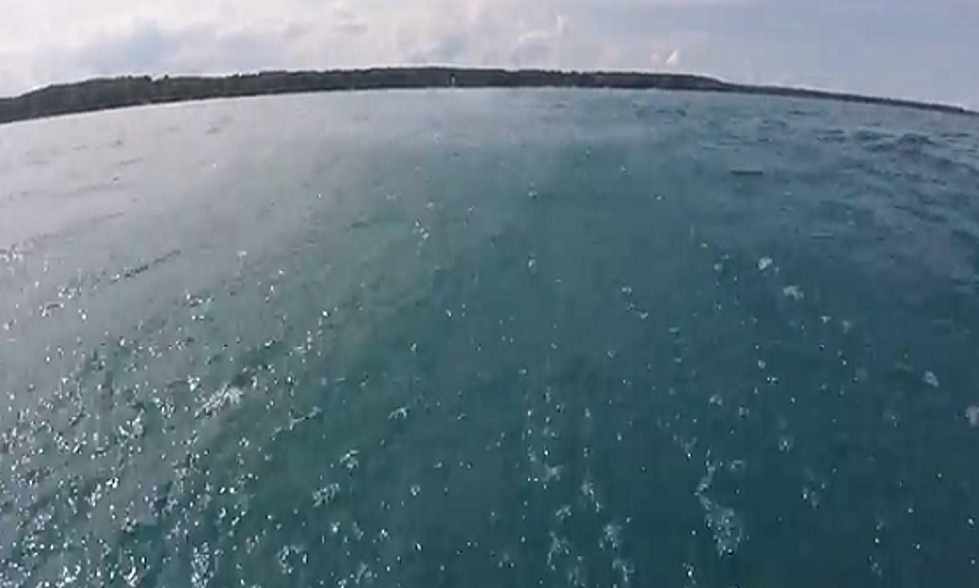 The "Sea Panther" Creature of Torch Lake: Antrim County, Michigan
Screenshot courtesy of Slow Roll Mike, youtube
There are monsters lurking in lakes and seas all around the world. Michigan has it's share of 'em, like the Torch Lake Monster in Antrim County, northeast of Traverse City.
Even though Houghton Lake is Michigan's largest inland lake, Torch Lake is Michigan's longest and deepest inland lake, stretching out over 19 miles and 285 feet deep. The water is unbelievably crystal clear with a turquoise tint. A perfect lake to breed some sort of monster, right?
Campers at the nearby Camp Hayo-Went-Ha believe the rumors. Supposedly, the monster has been intriguing and scaring campers, visitors and tourists for decades.
One of the tales states the monster is called a 'sea panther', with a lizard's body and head of a cat, or mountain lion. A song was written with lyrics that say the monster has one brown eye, one blue eye, and slimy green skin. This creature is said to live at the very bottom of the deepest part of the lake and rises to the surface at night, searching for late-night boaters or fishermen, swimmers, and campers to chase away from his lair or possibly devour.
Stories of people who ended up drowning in the lake persist. Bodies were said to have been found washed up on shore but no explanation of what happened. Overturned boat? Intoxicated? Held underwater by something?
It is well-known that Torch Lake is stocked to the 'gills' with fish, including some monster muskies that weigh up to 50 pounds and possibly more. These muskies could be the source of the legend, as well as the possibility of a creature that was trapped inland and began breeding when Grand Traverse Bay became closed off from Torch Lake.
Some feel the legend was created by counselor Dave Foley, who was at the camp from the 1960's - 1970's. But either way, whether you travel there for the legend or for an overnight stay, Torch Lake is undoubtedly a beautiful place to visit!
Plus, read more ONLINE 'Haunted Michigan' locations by clicking here for "John Robinson's Haunted Michigan"!
20 of Michigan's Greatest Urban Legends
The Gray Beast of Bete Grise
Abandoned House Where Urban Legend Says a Family Was Murdered