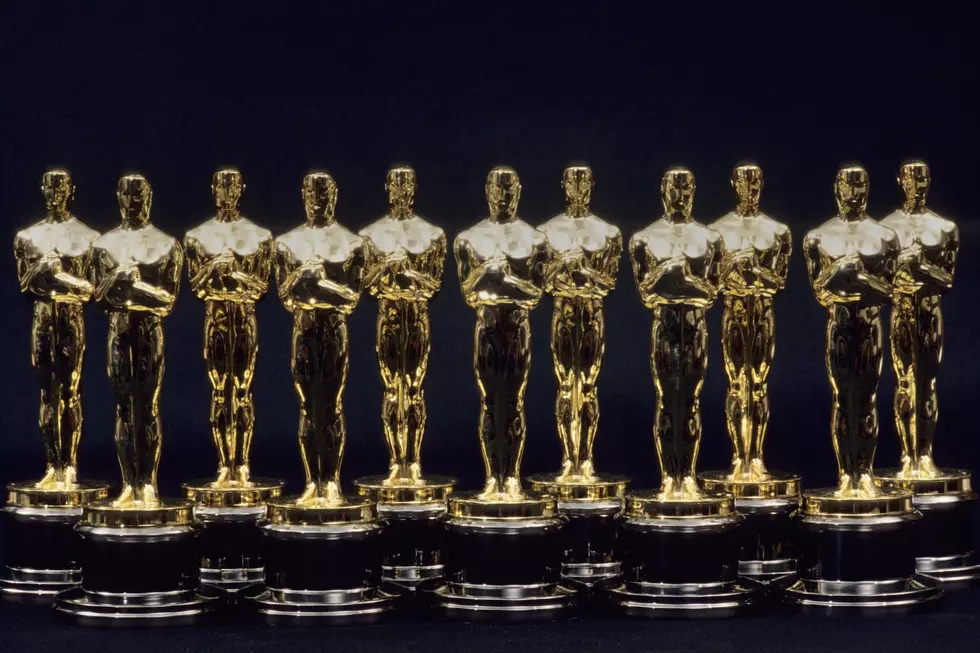 Let the Oscars Be Extremely Long
My general sense, as an outside observer, is that the people in charge of producing and broadcasting the Oscars do not actually like the Oscars.
Every decision they make appears motivated by an attempt to strip away the things that make the show what it is — and has been for decades. In recent years, they've shunted the Honorary Awards to a separate, untelevised ceremony, depriving viewers of speeches by the likes of James Earl Jones, Steve Martin, Hal Needham, Spike Lee, Angela Lansbury, Hayao Miyazaki, Jackie Chan, Agnes Varda, and more. Last summer, they announced they planned to remove even more awards, giving out certain prizes during the telecast's commercial breaks. That was also the time they unveiled the "Best Popular Film" Award, intended to honor the sort of big blockbusters that are sometimes overlooked by the Academy.
The Popular Film prize was met with overwhelmingly negative feedback, and temporarily shelved. But the plan to cut some of the "lesser" prizes from the show remain. And now Variety reports the Academy will trim this year's Oscars show even further by only letting two of this year's five nominees for Best Original Song perform their nominated creation during the show. Viewers will get to see Lady Gaga perform "Shallow" from A Star Is Born and Kendrick Lamar's "All the Stars" from Black Panther. The other three songs (Mary Poppins Returns' "The Place Where Lost Things Go," RBG's "I'll Fight," and "When a Cowboy Trades His Spurs for Wings" from The Ballad of Buster Scruggs) will apparently get snubbed.
Per Variety, this is yet another part of the organization's goal to bring down the length of the Academy Awards:
A source with knowledge of the Academy's thinking says cutting songs is less a knock on the nominees than something long discussed as part of this year's mandate to limit the show to three hours. The Academy has hinted that several Oscars (for so-called "craft" categories such as sound editing and sound mixing) will be presented during commercials, an already controversial move.
If you want to call this whole article sour grapes over the fact that I won't get to see Tim Blake Nelson croon his Western ditty about murder in the Old West, I'm not going to argue.
That doesn't mean this plan isn't also misguided. With all of these various attempts to shorten the Oscars, the Academy is chasing an audience that doesn't exist. There is no potential viewer out there wondering what to do on the night of Sunday, February 24 and thinking to themselves "Well I don't particularly like movies, and don't really care which of them win awards, so I wasn't going to tune in buuuuuuuut now that I know the show will run three hours flat instead of three hours and 15 minutes, I'm definitely going to watch!"
It's not like they're cutting this thing down to 45 minutes plus commercials; with our without Tim Blake Nelson yodeling, the Oscars are still a major time commitment. In their quest to appease casual fans, the Academy's alienating their actual fan base that does care and does want to see movies get celebrated no matter who is presenting or how much money the nominees made at the box office. In another year, I suppose you could argue that dumping awards gives more times to the presenters and the host — but this year, with less than one month to go until the Oscars, there is no host. So what are we saving time for?
Ideally, that time should belong to the winners. The Oscars are supposed be about exposing the audience to great films, and honoring the work that went into making those great films. Cutting out awards means exposing the audience to fewer movies, and giving less of a spotlight to the great craftsmen who are otherwise ignored and overlooked. The Oscars is one of the few times of the year anyone talks about what a production designer does, or how crucial sound editing is to the overall effectiveness of a film. Removing those awards is an implicit signal that this sort of work doesn't really matter compared to the high-profile jobs of actors and actresses.
This is also why it drives me crazy when the orchestra plays someone off during their acceptance speech. Here is a secret that apparently no one at the Academy realizes: People watch the Oscars for the acceptance speeches. They want to see who will be thanked. They want to know who will get political. They want to see whether they'll read something off a paper or not. They want to be inspired by someone putting their journey to this amazing moment into perspective. These people have literally worked their whole lives to get to the Oscars; let them have their 45 seconds to talk about their parents!
Thanks to the lack of a host, this year's Academy Awards will probably be an aberration no matter how long or short the show runs. Moving forward, though, I would like to see the Oscars embrace their mission rather than try to avoid it for the sake of shaving off a few minutes here or there. In the final accounting, losing a potential classic Oscar moment like this or this or this —something that will literally last for eternity — just so the show can end two minutes early seems like a very (and ironically) shortsighted choice.
(Oh also; The longer the Oscars go, the more likely someone will make a huge screw-up on national television, which is always fun. That's the joy of live TV!)
Gallery — 25 Best Picture Winners Every Movie Lover Should See: