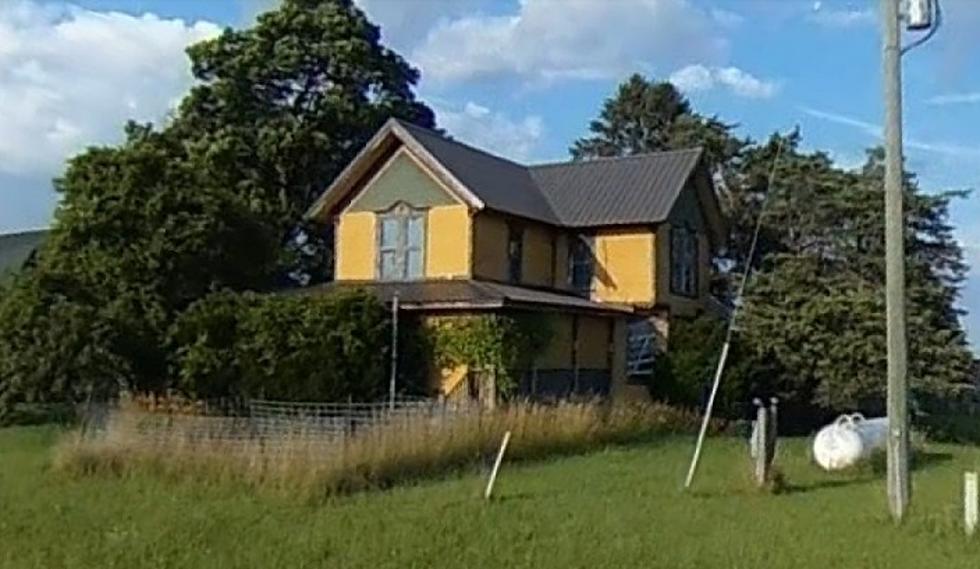 Northbound US-127, "Terror on 27″ – Ashley, Michigan
Google Maps
Every time I take a trip on US-127 heading north, I constantly look for different things to write about. It's a little harder to keep an eye out for things if you're driving by yourself…but there is one thing I have always noticed that I have not written about yet – so I figure now's the time.
Another roadside oddity / attraction along US-127 is "Terror On 27", a Halloween/haunted house attraction that just pops up unexpectedly out in the Gratiot County countryside. This was obviously a former farm that was purchased and revamped into a scary, secluded spot for the not-so-faint at heart.
I took a look at their website and read their backstory…and that made me wonder: did they make up the backstory specifically for the attraction, or is it based in some kind of fact?
Here's what their website says: "During the construction of this road (127), many builders camped on this property.  All of the road workers changed in ways nobody can explain.  The builders seemed normal, but the more time they spent here the more abnormal they became.  At last count, 127 road builders have perished here, natural causes have been ruled out.  A few still remain, but are a little different now. In October, some builders still return to this site to wander.  They wander looking for answers to the same simple questions…. WHY US? WHEN WILL IT END?"
Now, it is very plausible that workers could have died while working on US-127, and the owners of Terror On 27 could have built upon that fact. According to Wiki, "The northern terminus of US 127 was in or near Lansing, Michigan, from its inception in 1926" – being almost 100 years ago, with safety regulations more lax than they are now, I guess the little backstory could be true.
I haven't seen any info yet on whether or not they'll be open in 2023, but I'll tell you about their haunts anyway.
1) Insanity: The House to Hades
2) Entanglement: A Twisted Path Thru the Darkness
3) Animosity: The Maze
4) The Haunted Victorian House
I'll keep checking to see if there is any info on 2023. Meantime, you can check for yourself at https://www.terroron27.com/
The "Terror on 27" - Ashley, Michigan
MORE SCARY STUFF:
The Creepy Dolls of Comins
Return to the 'Jeepers Creepers' Schoolhouse, Coldwater
Haunted Maltby Street House, Jackson (Now Demolished)