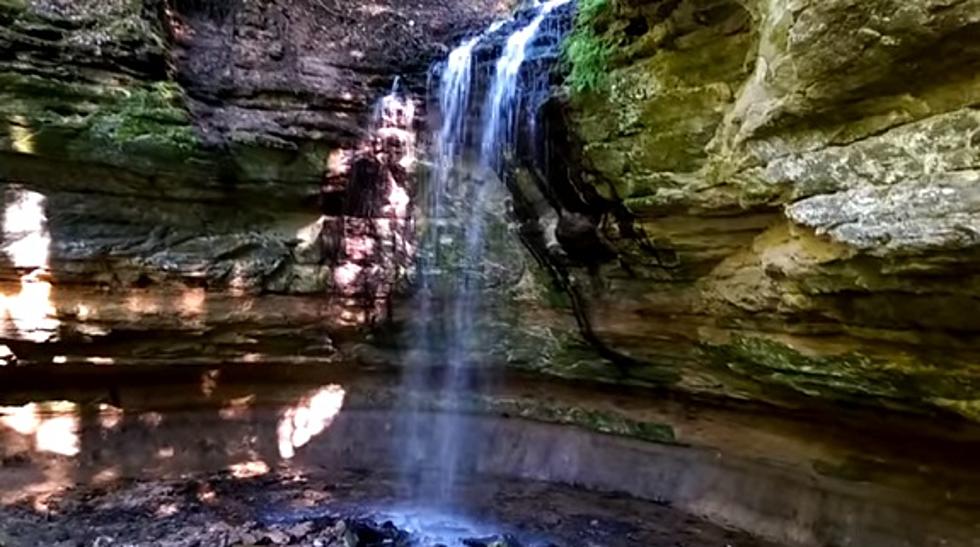 The Hidden Beauty of Tannery Falls: Munising, Michigan
Screenshot courtesy of 4x4jeepmuddin, youtube
Tannery Falls is one of those hidden Michigan treasures that deserves to be sought out.
We all know about Tahquamenon Falls and some others, but Tannery Falls is even less-known than the 'lesser-known' ones…..at least, it is to a lot of people in lower Michigan.
You'll find Tannery Falls along Tannery Creek in Munising in the U.P.
Yes, you have to hike to it, but the good news is, it's less than a mile there & back along trailhead H-58…and it's an easy hike, so young and old can get there with no problems and no over-exertion.
You can get some great shots of these falls – even underneath! It's a medium-size stream of water that cascades over & down a 40-foot ledge. There are other things to see in the area, including Memorial Falls.
So, if you've been wanting to visit some U.P. falls, but didn't care for some of 'em that have TOO far to walk or hike, these are the falls you should check out. They make a decent, quick stop on your Michigan roadtrip, and will give you awesome photo ops to boot. Check out the photos and videos below!
The Ledges of Grand Ledge
The Lighthouse of Monarch Butterflies
Michigan's Best Caves