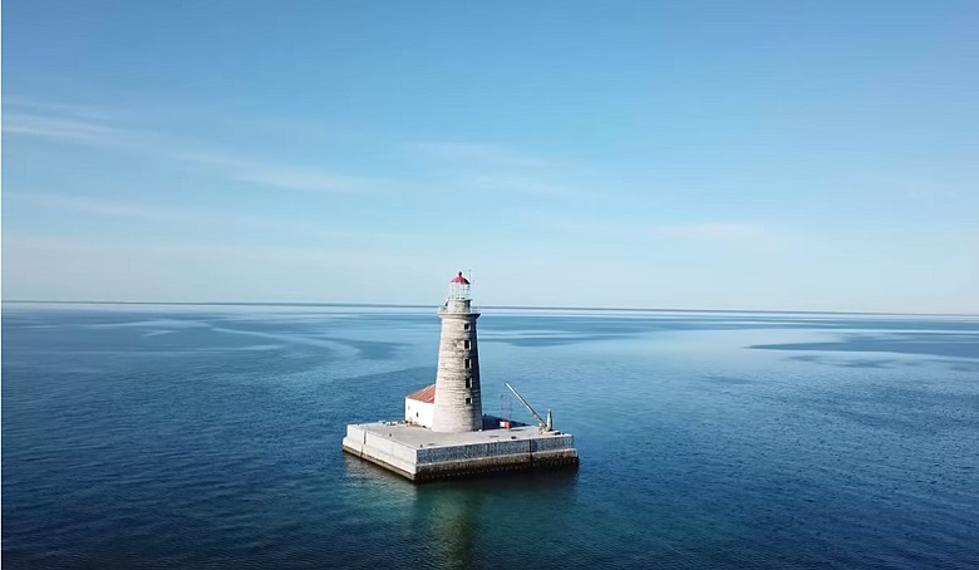 The Second Most Remote Lighthouse in the United States: Lake Huron, Michigan
Restless Viking, youtube
A reef lies to the east of Bois Blanc Island and is easily visible by satellite. It is here where you will find the second most remote lighthouse in Michigan: the Spectacle Reef Lighthouse. If you Google Map Spectacle Reef in Lake Huron, you can see it does slightly resemble a pair of spectacles…thus it was aptly named.
In 1867, two women, Annie Vought and Alice Richards, wrecked two ships on that reef. The accident was brought to the attention of the Lighthouse Board, who soon ordered construction of a lighthouse near the reef. But before they could get around to it, another major wreck occurred: in September 1869, the Nightingale schooner crashed on the reef and broke into pieces. Before construction on the lighthouse could begin, all the wreckage of the Nightingale had to be cleared away.
FAST FACTS:
1873: Tower stone work, interior, and winding stairs completed
1874: Chimney built and lens installed
1874: Patrick J. McCann became the first head lighthouse keeper
TOTAL COST: $406,000
Even after the lighthouse was up and running, there were still a good handful of unfortunate incidents to come…..and not just shipwrecks.
One such example was the fate of Sergeant William J. Wyman in February 1959. As he flew over Lake Huron, his plane was having trouble and he was forced to land. He tried to make it to the lighthouse but couldn't make it that far, so he landed in the water. The plane sank but he managed to climb onto an ice floe and eventually float to the lighthouse. Realizing he probably would not be rescued, he wrote a note to the keeper, explaining he needed to take some of the necessary equipment and he was going to walk eleven miles across the ice to get to the mainland. He was never found.
That same year, two guys, Cyril Jones and Joe Gagnon were out at the lighthouse swimming when great gusts of wind blew them 200 feet out into the lake. Gagnon was able to make it back but Jones drowned.
So, Spectacle Reef has more than just shipwrecks in its history – it became bad luck for others as well.
Finally, in 1972, the last lighthouse keeper was removed and there has never been another one since.
That's the second most remote lighthouse.....now, what's the loneliest, most remote lighthouse in Michigan? And possibly the world? That would be the Stannard Lighthouse, and you can find out about that here!
Lake Huron's Spectacle Reef: The Second Most Remote Lighthouse in the United States
MORE LIGHTHOUSES:
Deserted Fourteen Mile Point Lighthouse
Ghost Town & Lighthouse of Bete Grise
The Lighthouse of Monarch Butterflies