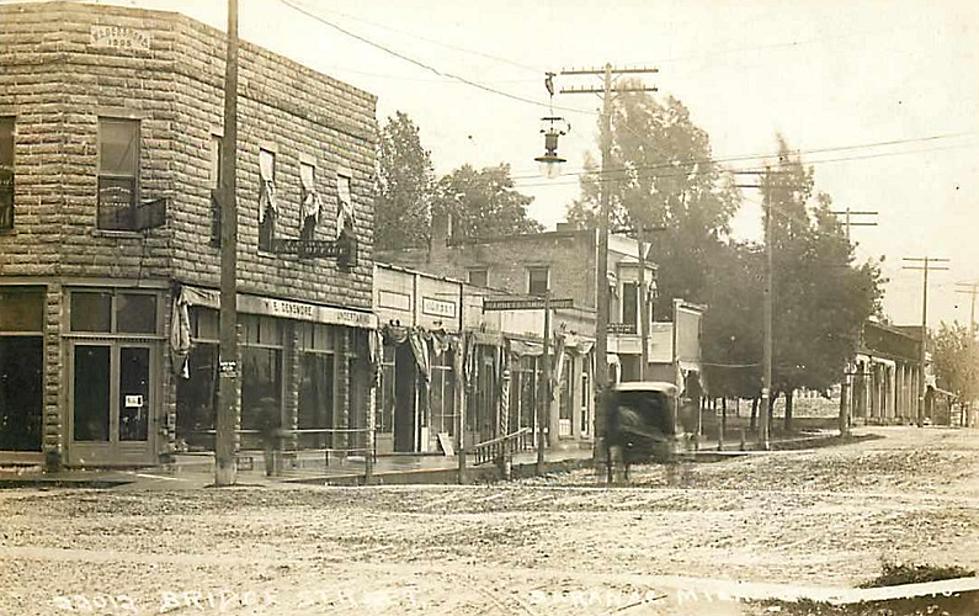 'Then-and-Now' Photos of Saranac, 1900-2000s: Ionia County, Michigan
available @ worthpoint.com
Twenty-six miles east of Grand Rapids and nine miles southwest of Ionia in Ionia County, is the town of Saranac.
Back in 1836, a Grand Rapids judge, Jefferson Morrison, headed east and ended up falling in love with a patch of land near the Grand River and Lake Creek. He wound up buying the land, sold some to Dwight & Hutchinson, and together they created a new village.
They named this new place 'Saranac' after a resort town in New York; they figured people who heard about Saranac, Michigan would believe it was just as much fun as the one in New York and therefore make the journey.
Lots sold quickly, but those who bought the lots weren't doing much to build or develop. Frustrated, Morrison and his buddies gave Cyprian Hooker a hunk of land for free in order to build a sawmill. It took four years to construct, finishing in 1841. Still looking for a way to make the town grow, Dwight & Hutchinson tried new ventures, including a furniture store. Nothing was working for them, so they finally packed up and split in 1846.
When other villagers noticed their town leaders leaving, they figured they would, too, figuring the town would be abandoned in a few years. But they were mistaken.
In 1847, Ammon Wilson started his own shop, built a warehouse, and began shipping wheat to Grand Rapids. This endeavor brought the town back to life and boosted the economy. Throughout the rest of the 1800s more and more businesses popped up: churches, grocers, hotel, saloon, school, and various shops and stores.
When the railroad came through in In 1857, that was it: Saranac would definitely survive and grow.
The gallery below includes many vintage images of Saranac, and a few "then-and-now" comparison photos as well.
The Small Town of Saranac, Michigan
MORE MICHIGANIA:
Salem, an Unincorporated Village in Washtenaw County
The Small Town of Byron
The Small Town of Brant, Michigan